EDITORIAL - Resolve the case ASAP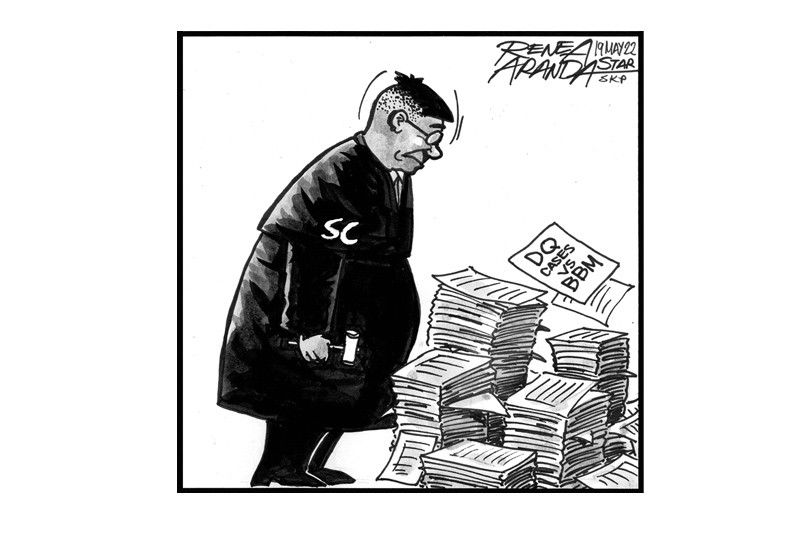 The Supreme Court sat on a petition challenging the eligibility of Joseph Estrada to run for president again after his ouster midway through his term in 2001 and his conviction for plunder. The issue remains unresolved, with the SC saying his defeat in the 2010 presidential race rendered the case moot and academic.
Similar challenges were raised against movie star Fernando Poe Jr. and his adopted daughter Grace Poe over their citizenship. The SC at least ruled in favor of the actor as the campaign for the 2004 presidential race was just starting. But in the case of his daughter, the SC ruling upholding the Filipino citizenship of the foundling was handed down only in September 2016, four months after the presidential race wherein Grace Poe lost to Rodrigo Duterte.
There is no problem if the eligibility challenge involves a losing candidate. But when the question hangs over the head of the presumptive winner of the presidency no less, the SC should act with decisiveness and dispatch, and hand down a clear ruling ideally before the leadership change at noon of June 30.
Ferdinand "Bongbong" Marcos Jr. hurdled the petitions filed with the Commission on Elections, seeking the cancellation of his candidacy for president over issues of moral turpitude and tax dodging. With the Comelec allowing him to proceed with his candidacy, the cases were expected to be elevated to the Supreme Court.
This has been done as unofficial election results showed Marcos winning the presidency by a majority vote. If the petition is granted, however, it would effectively invalidate his candidacy, and all the votes for him would be deemed spoiled. As a Comelec official explained, the timing of the SC ruling would determine whether the beneficiary of the invalidation would be the candidate who garnered the second highest number of votes, who happens to be Vice President Leni Robredo, or the newly elected vice president, in this case Marcos' running mate Sara Duterte-Carpio, who has set an early inaugural on June 19 in her home city of Davao.
The petitioners have also sought an order from the high court, temporarily restraining Congress from proceeding with the canvass of votes for the presidency, until the challenge to Marcos' candidacy has been put to rest with finality.
Winners and losers alike would want this case fully resolved before a new administration takes over. The SC should treat the case with the special urgency that it deserves. The tribunal has been moving to make lower courts speed up adjudication, and it should lead by example, starting with a case involving the highest official of the land.