EDITORIAL - Corruption and the pandemic
December 6, 2021 | 12:00am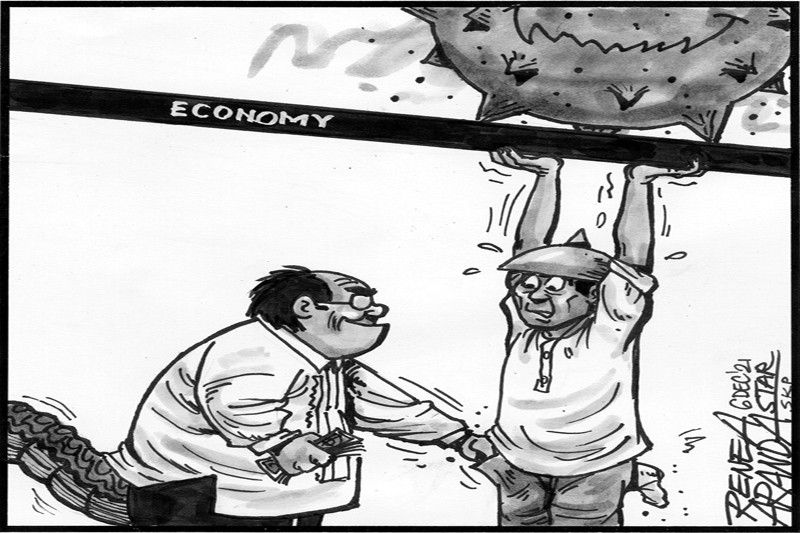 A recent forum highlighted how corruption is exacerbating the economic impact of the COVID-19 pandemic. The problem has also been tackled by the World Justice Project. In a report earlier this year, the WPJ observed that the rapid mobilization of massive resources to respond to the public health crisis, combined with the suspension of corruption prevention and enforcement mechanisms during an emergency, have opened vast opportunities for graft.
Apart from eroding public trust in the government – as we are now seeing amid the multibillion-peso Pharmally Pharmaceutical scandal – corruption leads to waste of supplies and resources and compromises the pandemic response, the WPJ pointed out.
It stressed that in the pandemic response, speed need not come at the expense of public accountability. The WPJ suggests that easing public procurement mechanisms must be limited to what is necessary to meet immediate needs. Procurements must always be subject to official audit and vetting of suppliers for competence and potential conflict of interest.
To promote transparency in pandemic procurements, the WPJ recommends that all government contracts forged under special emergency procedures should be published for open scrutiny.
In the Philippines, people have faced the spectacle of suppliers preferring to languish in the overcrowded Pasay City jail rather than submit official records of their pandemic supply deliveries to the government.
Similar approaches should be applied to the distribution of pandemic emergency stimulus packages and aid programs for households and businesses, according to the WPJ. Best practices and guidance in this area have been laid out by the United Nations Office on Drugs and Crime, based on standards set in the UN Convention Against Corruption.
From the start of the pandemic last year, a Europol bulletin had already warned about the risks of fraud, cybercrime, criminal profiteering and money laundering as countries scramble to source badly needed medical supplies. Corruption, however, need not be inevitable, according to the WPJ; it is possible to develop strong integrity cultures as well as implement global norms against corruption in the course of the long-term pandemic recovery.