EDITORIAL - Abuse of authority
August 31, 2021 | 12:00am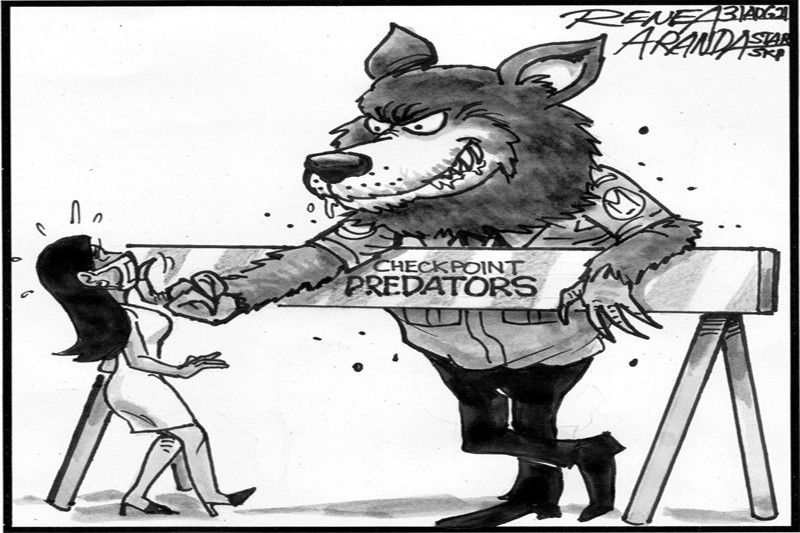 In Ilocos Sur, two policemen, now dismissed from the service, are facing criminal charges for the murder, rape and sexual molestation of two minors they had apprehended in June last year for breaking the quarantine curfew. Marawi Ubaldo Torda and Randy Vintero Ramos surrendered only this year.
This month as the spread of the Delta variant compelled the reimposition of tight quarantine measures in many areas, another policeman and his civilian cohort face accusations of sexually assaulting another quarantine violator in Mariveles, Bataan.
Like Torda and Ramos, Pat. Elmer Tuazon Jr. is facing dismissal from the Philippine National Police. Tuazon, a married rookie assigned at the 2nd Provincial Mobile Force Company in Limay, Bataan, and civilian marshal Armando Dimaculangan of the Public Safety Office in Mariveles had accosted the victim in the morning of Aug. 27 at a quarantine control point in Barangay Batangas 2.
The victim was reportedly told that she was not an APOR or authorized person outside residence, and she would have to do community service as penalty. Instead, she was brought to Tuazon's boarding house, where she was allegedly sexually assaulted first by Dimaculangan and then by the policeman. A complaint coursed by the woman through her relatives led to the arrest of the two suspects.
With COVID cases soaring to 22,366 yesterday and the highly infectious Delta variant still spreading, quarantine measures are expected to remain in place for some time. Police and local government officials must intensify measures to prevent abuses by those tasked to enforce quarantine and pandemic safety protocols.
Preventing abuses is critical especially in areas that are placed under hard or granular lockdown, where authorities can control even the supply of essential items such as food and medicine to affected households. Young girls are particularly vulnerable and need protection from predators. People are suffering enough from the pandemic. Abusive persons in authority must not aggravate public misery.