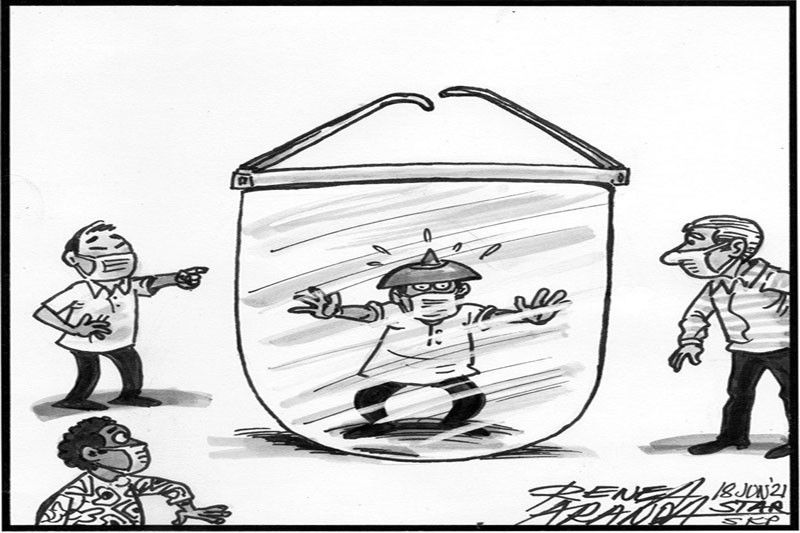 EDITORIAL - A challenge to do better
(The Philippine Star) - June 19, 2021 - 12:00am
While neighbors such as Vietnam and Taiwan managed to see gross domestic product grow in 2020 despite the COVID-19 pandemic, the Philippines suffered its steepest post-war recession. Economic analysts have blamed this on the mediocre pandemic response, which is also putting the country on track to become the regional laggard in recovering from the public health crisis.
The latest indicator of the weakness of the pandemic response is the seven-notch drop in the Philippines' ranking in global competitiveness. Out of 64 economies, the Philippines fell to 52nd place in the 2021 World Competitiveness Ranking prepared by the Switzerland-based Institute for Management Development.
It was the sharpest drop in the Asia Pacific and the country's worst ranking in five years. Economists attributed the fall to the pandemic response, which has relied heavily on lockdowns without the corresponding significant improvements in the other aspects such as contact tracing, isolation and the vaccination program. The IMD noted the slow vaccination rollout and the resurgence of COVID last summer, which forced a return to stricter quarantines in the National Capital Region and neighboring provinces.
The rankings are based on four factors, with the country falling in three: economic performance, government efficiency and business efficiency. In the fourth metric, infrastructure, the country retained the same score, where it registered the lowest rank at 59th. It also slipped two notches in health and the environment.
It wasn't all bad news. Minor improvements were noted in basic, technological and scientific infrastructure as well as education. Respondents in the Executive Opinion Survey cited the strengths of the Philippines that can improve competitiveness. These include the skilled work force, a high educational level, open and positive attitudes, competitive costs and a dynamic economy.
The fall in ranking can be regarded as a challenge to improve the pandemic response, which even Filipinos find wanting, from contact tracing to testing, isolation and now vaccination. Restoring livelihoods and reviving the economy will rely on the quality of the response to COVID-19, which is now spreading in othe regions. Even as infections ease in Metro Manila, health experts warn that there is always a possibility of another surge in the capital. The competitiveness index should firm up the resolve to do better in dealing with the pandemic.