EDITORIAL - Burned out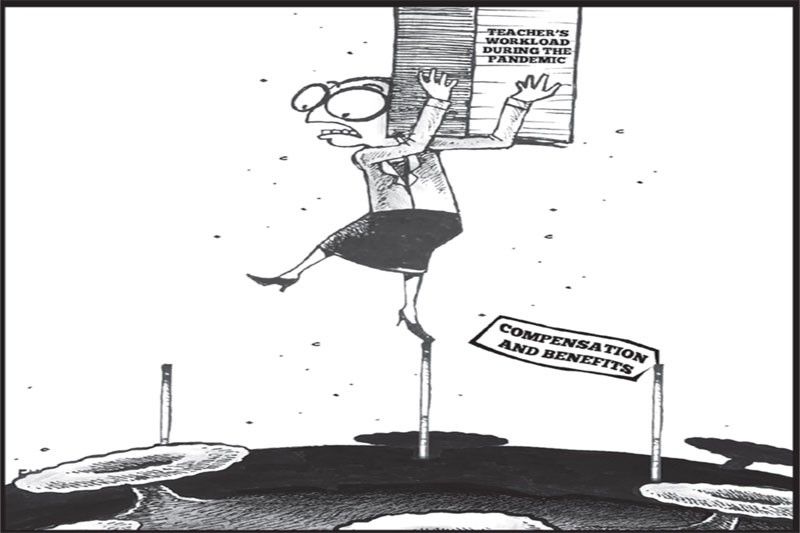 In previous years, low pay led to a brain drain in the education sector, with teachers opting to work as household workers overseas instead of practicing their profession in their own country. Pay scales have since been raised, especially in the public sector, although teachers will always welcome additional compensation.
In the past months, however, some public school teachers have again started leaving their profession, mainly due to the challenges arising from the COVID pandemic, according to the Alliance of Concerned Teachers – Philippines. Teachers are falling ill and are complaining of burnout, ACT said as it pushed for measures to improve the welfare of educators during the pandemic. ACT warned that because of the problems, education continuity "apparently hangs by a thread."
Blended learning has put a strain on educators and students alike. ACT is urging the government to grant teachers their "due compensation and benefits." These include overtime pay, service credit, 2019 performance-based bonus, salary upgrades, hazard pay for community-based activities and 80 days proportional vacation pay.
For blended learning, the teachers are asking for laptops, a monthly internet allowance of P1,500 and funding for the printing of learning modules.
And in this COVID surge, where infection risks are heightened, teachers are also asking for health and wellness support, including 15 days sick leave benefits, funds for free medical treatment, and comprehensive mental health support programs.
In this pandemic, nearly all sectors except for a handful are suffering. Teachers, however, are also at the front lines of this battle, working to continue the formal education of millions of children under extremely challenging circumstances. Their needs deserve serious consideration.