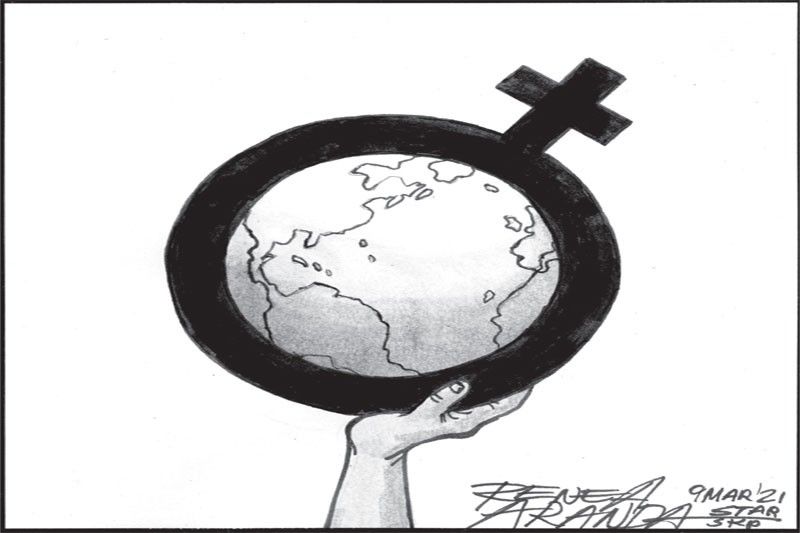 EDITORIAL - Women in the time of COVID
(The Philippine Star) - March 9, 2021 - 12:00am
With COVID-19 affecting the entire planet, some governments are doing better than others in pandemic response. And several of those with the best responses – as gleaned from both the health and economic indicators – are New Zealand, Taiwan, Denmark, Finland and Germany. They happen to have one thing in common: their governments are led by women.
Such performance in a once-in-a-century catastrophic crisis says a lot about the leadership capabilities of women. This is being recognized in this year's theme for International Women's Day on March 8: "Women in leadership: Achieving an equal future in a COVID-19 world."
Women also account for a substantial number of those in the frontlines of the battle against COVID: nurses, caregivers, doctors, scientists, social workers as well as those providing health care for persons suffering from psychological and emotional distress arising from the pandemic. The lockdowns have also seen a spike in domestic violence against women and girls as well as online sexual exploitation of children.
While the leadership capabilities of women have been recognized, the United Nations reports that women are heads of state or government only in 22 countries, and account for only 24.9 percent of national parliamentarians. At this rate, the UN estimates that it could take 130 years before gender equality is achieved among heads of government.
And while many women are health frontliners in the pandemic, the UN reports that on average, they are paid 11 percent less than their male counterparts for the same work. A study of COVID teams in 87 countries found only 3.5 percent with gender parity.
This month the 65th session of the Commission on the Status of Women will be held. Its theme gains more urgency in the pandemic: "Women's full and effective participation and decision-making in public life, as well as the elimination of violence, for achieving gender equality and the empowerment of all women and girls." While there have been significant gains in women empowerment worldwide, there is still much work ahead.