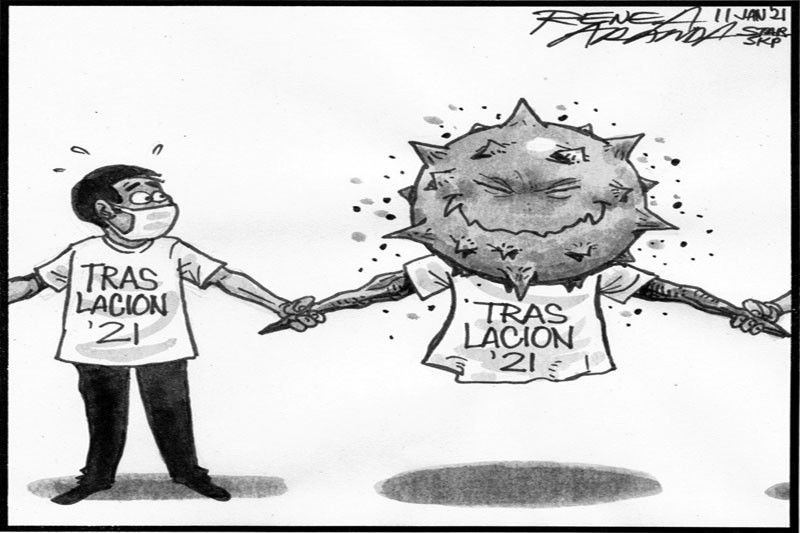 EDITORIAL - Safety after the feast
(The Philippine Star) - January 11, 2021 - 12:00am
The parochial vicar of Quiapo Church himself thinks self-isolation would be a good idea for the devotees who joined the celebration of the Feast of the Black Nazarene last Saturday in Manila.
Fr. Douglas Badong prefers to call the hundreds of thousands of devotees who flocked to Quiapo as "super spreaders of hope" rather than of COVID-19, as he emphasized measures to promote physical distancing during the celebration. But he acknowledges the usefulness of watching out for COVID symptoms among the participants.
The Department of Health had called for self-quarantine among the devotees after video footage showed physical distancing being breached at certain points during the daylong event. Young children and the elderly were also seen in the crowd. Church administrators stressed that the children should have been stopped at the outset from leaving their homes by barangay personnel, or by the police from approaching the church for a glimpse of the Black Nazarene image.
Concerns about crowding that might turn out to be super spreader events have increased amid fears that a more infectious variant of the COVID virus might have already reached the Philippines. With a reliable COVID vaccine still months away from arriving in the country, people cannot afford to relax in observing health safety protocols.
Images from the Nazarene celebration showed the masked devotees mostly standing in neat, distanced lines around the church, in a noteworthy show of discipline. With such a large crowd, however, there is a heightened possibility of infected droplets being spewed into the air and finding hosts.
After nearly a year, people are aware of how contagious and deadly COVID can be, especially to the elderly, the pregnant and those with comorbidities. Among the participants, there must be increased vigilance for any symptoms of COVID, notably a dry cough, fever and the loss of the senses of smell and taste. Self-isolation, where possible, is a good idea to protect other members of the household. In this still raging public health crisis, it is always better to be safe than sorry.