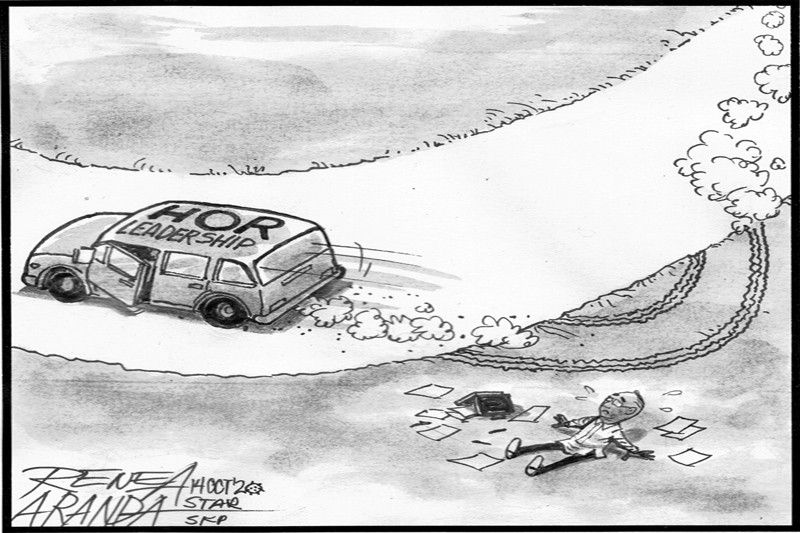 EDITORIAL - Now get down to work
(The Philippine Star) - October 14, 2020 - 12:00am
There was no violence as Marinduque Rep. Lord Allan Velasco and his supporters entered the Batasang Pambansa building yesterday morning for a plenary meeting to reaffirm his election as the new Speaker of the House of Representatives.
Before noon, the slugfest was over; Velasco had the undeniable support of the House majority, and Taguig Rep. Alan Peter Cayetano had posted on social media his "irrevocable resignation" after 15 months as leader of the House.
In the afternoon, President Duterte moved to ensure that the leadership fight between his two allies would not deteriorate into a conflagration that might raze the administration coalition. The President's wish to the warring camps: pass the 2021 national budget pronto, and do what they can despite the bitterness of the fight and forge "one majority."
The public's principal concern at this point is to see urgent legislation passed on time, starting with the spending bill, which is needed for the response to the COVID-19 pandemic. A reenacted budget in the previous Congress pruned economic growth. This time, the battle for the speaker's post blew up amid accusations of unfair distribution of funding for the congressional districts.
What people want to see is sufficient funding for the departments and sectors that need them most in the time of COVID: health, education, science and technology, and information and communications. There are social safety nets that require additional funding as analysts predict a deeper economic contraction due to pandemic restrictions.
There are other pieces of legislation that the country needs, including those promoting disaster mitigation and resilience, and improving national competitiveness to attract job-generating investments. With the leadership squabble peacefully out of the way, lawmakers must buckle down to work, making full use of the four-day special session that the President had to call.