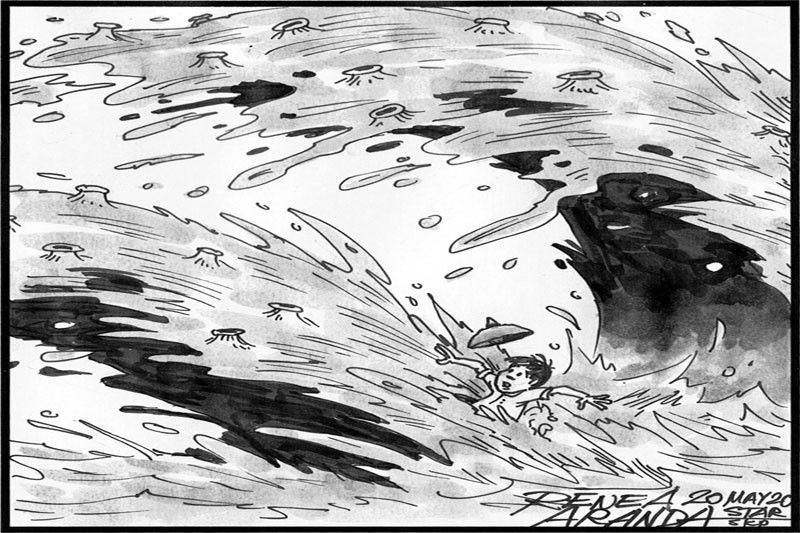 EDITORIAL - Preventing a second wave
(The Philippine Star) - May 20, 2020 - 12:00am
The government believes it did not make a mistake in easing anti-COVID restrictions all over the country to restart the contracting economy. Metro Manila and other areas under enhanced community quarantine have shifted to a modified ECQ, while nearly the entire country is transitioning from ECQ to GCQ or general community quarantine.
Government officials, however, are dismayed by the scenes of crowds ignoring physical distancing as they flocked to the malls after two months of being largely cooped up at home. Last Monday – the first working day under MECQ in Metro Manila, Laguna and Cebu City – presidential spokesman Harry Roque said the country should brace for a spike in cases of coronavirus disease 2019 as a result of the crowd exuberance during the weekend.
Health experts are warning of a second COVID-19 wave, which is being manifested in other countries that are reopening for business. Among the common sources of new infections, according to foreign news reports, are barbershops and salons, where human contact is often inevitable.
Such reports prompted the Inter-Agency Task Force on the Management of Emerging Infectious Diseases to order barbershops and salons to remain shuttered. Yet several of these shops have been seen openly resuming operations. These are just some of the examples of public discipline weakening as quarantine restrictions are relaxed.
Public discipline can be more difficult to impose after the police chief of Metro Manila himself, Debold Sinas, together with other police generals and lower ranking personnel ignored quarantine protocols so he could celebrate his 55th birthday.
Officials have since warned that the ECQ could be reimposed if blatant violations of public health measures persist. Those who are prepared to risk COVID infection have surely seen the catastrophic consequences of quarantines and lockdowns on livelihoods. With the easing of quarantine measures, everyone must avoid at all costs a second COVID wave and a return to tighter restrictions.