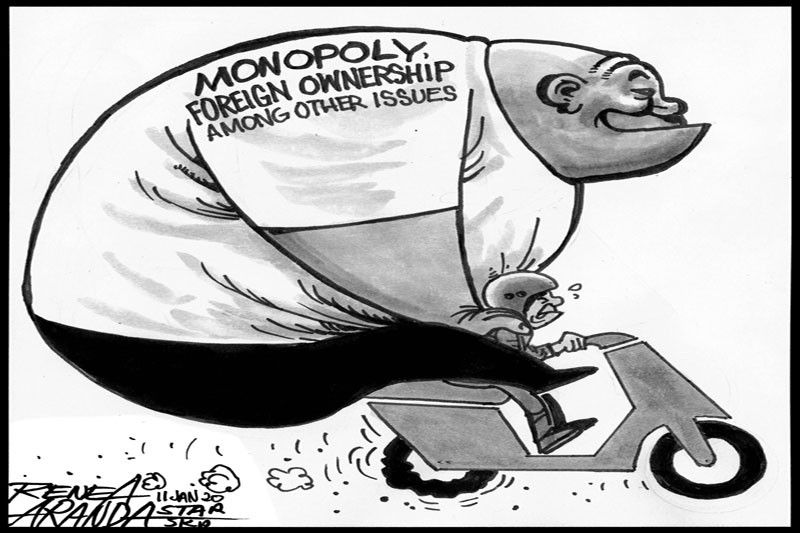 EDITORIAL - A faster ride
(The Philippine Star) - January 11, 2020 - 12:00am
There are motorcycle enthusiasts around the world. The two-wheeled motor vehicles provide a thrilling ride, and they can be the fastest and most convenient way of traveling by land in certain areas. In the Philippines, motorcycles for public transport called habal-habal have been available for decades especially in the countryside.
In polluted Metro Manila and other congested urban centers in the country, riding motorcycles can be bad for respiratory health and may cause eye infections. But motorcycles provide a quicker ride through the traffic-choked streets. Motorcycle sales have boomed in recent years. And a motorcycle taxi service spearheaded by ride-hailing company Angkas has thrived.
The popularity of Angkas has inevitably drawn the interest of potential competitors. The government is currently conducting an extended test run of the motorcycle taxi industry, this time with Angkas and two prospective players, JoyRide and Move It. The test run has been marked by side issues such as ownership requirements and political connections.
Members of an interagency technical working group that is conducting the test run until March 23 are studying the possible measures to regulate an industry that is so new its operations are still undefined by law. TWG members have also said they are studying whether motorcycle taxis should be allowed in urban centers in the first place.
Their concerns revolve around the safety of the motorcycle ride – to both the riders themselves and people in four-wheeled motor vehicles. Motorists have complained about the reckless, undisciplined way motorcycle drivers weave in and out of traffic. The TWG is also studying whether it makes sense to encourage the use for mass transport on congested streets of vehicles that can take only one passenger per driver.
Yesterday the Quezon City Regional Trial Court suspended for 20 days the cap of 10,000 riders per company that was imposed by the TWG, but rejected the Angkas petition to exclude JoyRide and Move It from the pilot program.
Passengers aren't waiting for the TWG's decision, and continue to use Angkas. The government will have to draw up clear rules governing this service. The rules must promote disciplined driving and commuter safety while at the same time preventing motorcycle density from getting out of hand.
Until a more efficient system of mass transportation becomes available, motorcycle taxis are here to stay – even if they have to operate outside the law. They might as well be regulated, with the rules fully enforced.