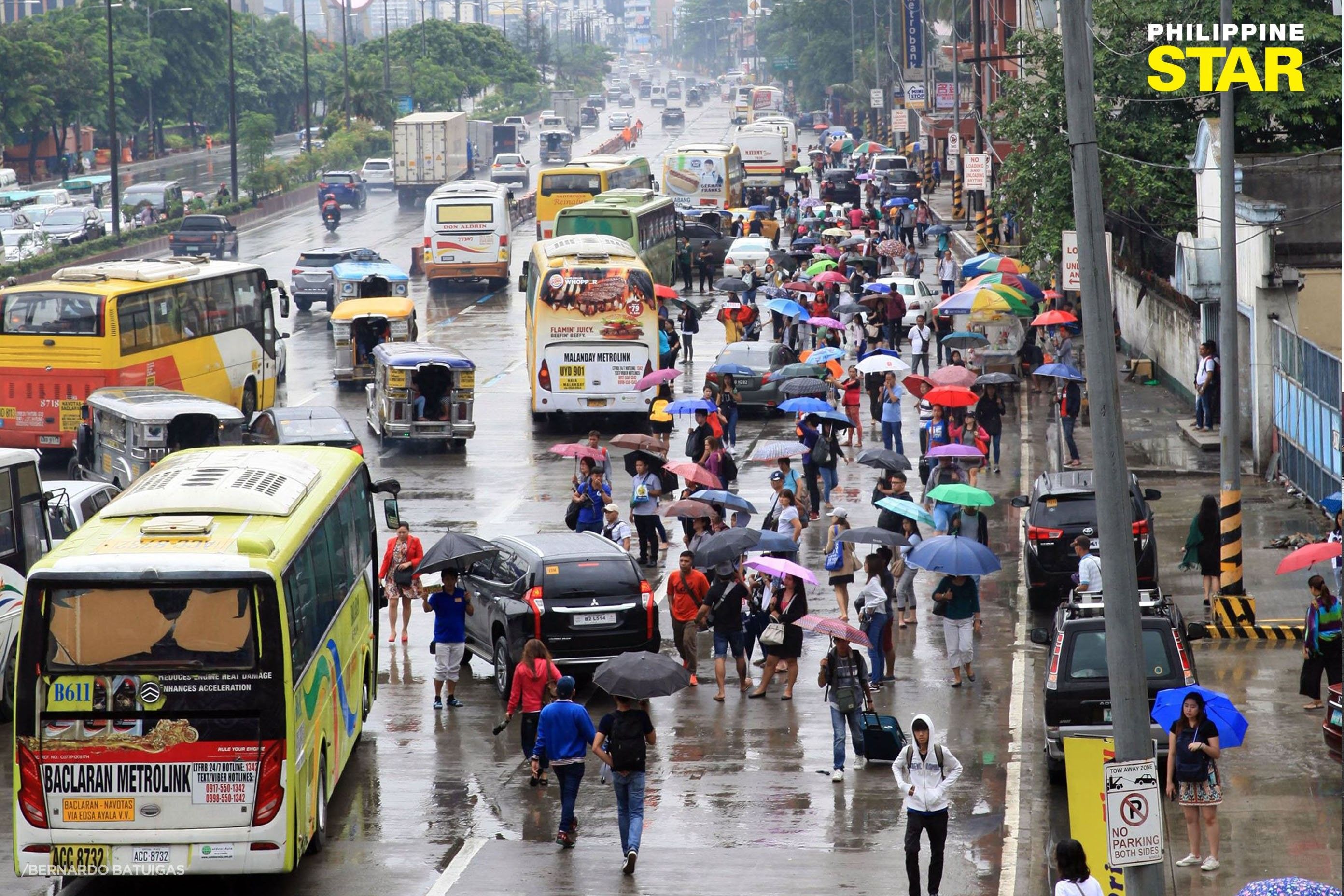 SKETCHES
-
Ana Marie Pamintuan
(The Philippine Star) - August 12, 2019 - 12:00am
To a catchy syncopated reggae beat, Budoy Marabiles of the band Junior Kilat rapped in Cebuano: "Matag buwan na tung sweldo kaltasan…"
Two Visayan companions translated the lyrics for me: every end of the month, taxes would be withheld from his honest wages, earned through sweat and toil. The rest of the song goes, loosely translated from Cebuano: And then the taxes would just end up being stolen by senators and congressmen – saints during elections, who serve themselves rather than the public when they win.
The singer then breaks into a chant: "Kawatan, kawatan, kawatan…" That much I can understand, the word is the same in Tagalog: Thief, thief, thief!
I've learned that the single was released way back in December 2015, but maybe because it's in Cebuano, it has gained little airplay on FM radio in Manila. You can check out the music video at https://www.youtube.com/watch?v=BAWDtlks5k0
The hilarity of the lyrics in the vernacular is lost in translation. I heard it for the first time on FM radio last Saturday and I couldn't stop laughing.
And I was glad that Filipinos are singing about where their taxes are going.
In other countries, revolutions have been staged because of the unfairness of taxation. In some places, the right to suffrage used to be limited to those who paid taxes. Taxation without representation has been a source of deep social unrest.
Tax awareness could make people demand better governance and reduce tolerance for the abuse of power. Government officials could reconsider what they believe to be their entitlements, and think twice before using public funds for personal purposes. This, of course, presumes that the typical Pinoy public official is not kapalmuks or shameless (or, as we like to translate it, thick-faced).
* * *
People have shown readiness to pay high taxes if they trust their government to use it wisely.
Danes, for example, pay from 39.8596 to 55.8584 percent of their earnings to their government (even the unemployed must pay 34.63 percent). But Denmark is ranked as the least corrupt country in the latest Corruption Perceptions Index drawn up annually by Transparency International, where the Philippines ranked 99th out of 180 countries and territories.
Denmark, ranked No. 1 several times in the World Happiness Index and sustainable competitiveness, also has one of the highest per capita incomes, so what's left after the withholding tax is still considerable.
Also, the Danish system provides, among others, comprehensive state coverage for education and public health care even for complex medical procedures, so you don't hear too many complaints about the high taxes.
The country evolved into one of the world's most progressive states over 1,000 years from the savagery of Viking culture. Danish Ambassador Jan Top Christensen, who leaves Manila this week for his new posting in Canada, told "The Chiefs" on Cignal TV's One News that a critical component of their national development is decisive action against corruption.
* * *
This is the problem in any effort to increase or impose new taxes or fees in the Philippines. Where will our taxes go?
I've listened to briefings from finance officials about how the additional earnings from the first phase of the tax reform package are benefiting the country, and how the second phase will be an even bigger boon (more on this in another article). They make a compelling case for phase two. And our economic managers actually have a viable long-term road map for national development.
But new or higher taxes are always a hard sell. On top of the taxes withheld from our income plus the value-added tax on everything (they're layered throughout our utility bills), there are many other fees that are tacked on to our daily burdens.
Why do we have to pay a toll, for example, for using roads meant to decongest the streets of Metro Manila? The new bypass roads, with more forthcoming, have done little to ease traffic at ground level because they are all toll roads. The amounts may be a drop in the bucket for the operators, but they are a heavy burden if factored into the daily expenses of even a middle-income household. Isn't it the duty of the government to provide such vital roads for free using public funds?
Where do our taxes go? To pay for the junkets, upkeep and bodyguards of an ever increasing number of congressmen, their spouses, children and mistresses?
Consider the rice liberalization or tariffication law. We're told that P5 billion was released even before the law was passed, to ensure that rice farmers would have safety nets, including funding access and farm support services, for the expected impact on palay prices of "unli" rice importation.
The Senate is now set to conduct an inquiry on how the P5 billion – supposedly an advance release of the P10-billion annual allocation for the Rice Competitiveness Enhancement Fund – has been utilized, amid reports that rice farmers are abandoning their livelihood in droves due to the plunge in palay prices.
Where do our taxes go? They're not supposed to go to the pockets of thieves in government.
Keep singing, Junior Kilat!
* * *
Some people are dealing with the tax police in dangerous ways. Since last year, several key officials of the Bureau of Internal Revenue (BIR) have reportedly been kidnapped and shaken down, purportedly by heavily armed goons wearing police or military uniforms.
According to the BIR grapevine, in Metro Manila alone, at least two officials were kidnapped for ransom in early 2018, another in July and one near her house in August. Another official was snatched in September near one of the NLEX exits in Central Luzon. This year, an official was reportedly kidnapped in March near a BIR office in Bulacan while another became the victim of a break-in at his Metro Manila home where he was handcuffed last April.
The failure to report the ransom kidnappings to the police can be due to any or all of three reasons: fear of retaliation by the criminals, concern that police themselves are involved, or fear of being indicted for unexplained wealth.
At least Junior Kilat, whose attention is focused on lawmakers, has a more benign way of expressing disgust at taxes and corruption.
All together now, sing…