EDITORIAL - Negros killing fields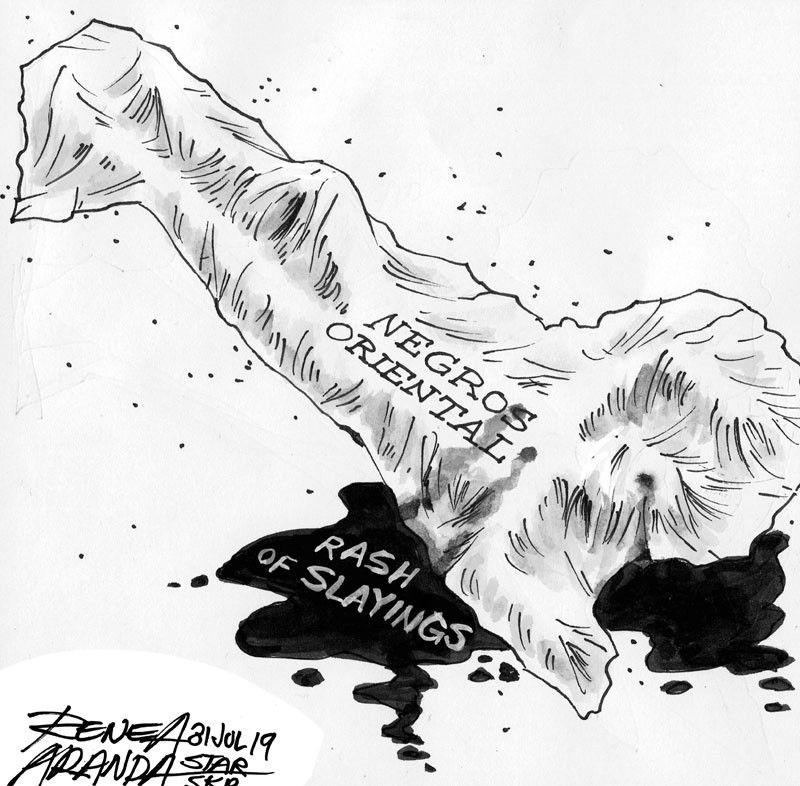 Catholic bishops have called for prayers while at least 300 elite police Special Action Force commandos are being deployed to Negros Island amid a wave of killings. Since last week alone, 21 murders have been recorded in Negros Oriental.
The SAF commandos may be useful in bringing down the level of violence, but stopping the wave of killings calls for bringing the murderers to justice. This is a task that the Philippine National Police must carry out with efficiency and fairness, without protecting government security personnel who might have abused their authority.
The Negros killings have drawn the attention of the London-based Global Witness, an international non-government organization that seeks to expose economic networks behind armed conflict, environmental degradation and corruption. In its latest report, Global Witness said the Philippines had replaced Brazil as the "most murderous" country for people defending their land and environment.
Of 164 farmers and land rights activists killed in 19 countries last year, Global Witness reported that 30 were slain in the Philippines. Colombia followed with 24 killings; India, 23, and Brazil, 20. Human rights groups count nearly 300 farmers, land rights activists and indigenous people killed since President Duterte assumed power in 2016.
The recent wave of killings in Negros followed the torture and execution of four policemen, which the PNP attributed to communist New People's Army rebels. The NPA has also been blamed by the PNP for the murders of two rebel returnees, a barangay captain and two civilians in three separate incidents in Negros.
For decades, peasant unrest in the sugar-producing regions of Negros fueled the communist insurgency and armed conflict on the island. More violence and social injustice, however, will not solve the conflict and may even further feed the insurgency.
Justice starts with the arrest of killers. Whether the executioners in Negros are NPA rebels, government forces or sympathizers of either side, they must be brought to justice. Only then might the killings stop.