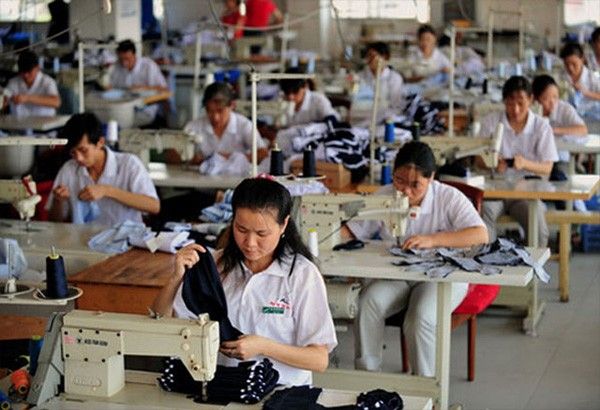 The latest issue on the hot seat now is another campaign promise that resonated extremely well with the voters and one that they were really looking forward to – the end of contractualization and the promise of more job security.
File
Job security that's fair to employee and employer?
INTROSPECTIVE
-
Tony Katigbak
(The Philippine Star) - July 30, 2019 - 12:00am
This far into President Duterte's administration and it seems as if the public is finally, slowly, starting to audit the campaign promises he made to get elected. From nixing his initial six month promise to eradicate the country's drug problem to admitting that fixing the country's infrastructure issues could take more than his limited time in office, it seems that the president is finally realizing that many of the things he promised to the people are going to take more than one presidential term to actually deliver.
Honestly, looking back at all the promises that were made and what has actually happened is quite depressing. Changes have definitely come, but we can't all say they have been for the better. Inflation has hit hard and in the quest to lower taxes, the price of everything else has increased and more than compensated for the little on tax payment people have saved. I guess this was a promise perhaps better left unfulfilled? I suppose more time will tell if this is going to be improved. Here's hoping the "Build, Build, Build" lives up to expectations.
The latest issue on the hot seat now is another campaign promise that resonated extremely well with the voters and one that they were really looking forward to – the end of contractualization and the promise of more job security. In the country, contractualization is a problem for several employees who are, in essence, forced to work without any security and benefits for big companies or seasonal accounts. For years, they did so without the promise of this practice ever coming to an end. It was difficult because they didn't know how long their employment would last and they had no foot to stand on when employer practices became unfair or too one-sided.
This is why when the president promised to "end endo" it was a big deal for the working class Filipinos who finally saw a potential end to their tenure problems. Another one of his campaign promises that propelled him into Malacañang. And now, the president is realizing that this is another promise that is going to be difficult to keep.
Looking at it from a broader perspective, you'll see where the issues arise. The Philippines gets a bulk of its business and investment from foreign investors. These big businesses come into the country lured by the promise of exciting business incentives and affordable labor. They bring investments and jobs with them and help bolster the economy. The problem is, if it becomes too cost prohibitive to do business here because of the increased costs of labor these businesses might pack up and look elsewhere like Vietnam or India.
This is a problem that the president now has to consider when he looks at the bill promising security of tenure. And that is one of the main reasons that he has decided to veto the first draft. This veto was, of course, met with harsh criticism from labor groups who feel that the president is reneging on his promise again. The president, on the other hand, is being forced to look at the bigger picture. He wants a bill that is fair to both employees and employers. He is not giving up on the bill completely, but there are some changes that need to be made for the bill to be fair to both business and labor sectors. In essence, the country needs to encourage more businesses in order to create more jobs and create more investment.
Indeed, financial analysts have warned us that this bill would definitely mean job losses and company closures for businesses here that can't cover the additional labor costs. Plus the Security of Tenure (SOT) bill would effectively turn away any new foreign investors looking at the Philippines for expansion. As the bill currently stands it would mean an increase in labor costs by at least P49 billion per year.
There has to be a way to pass this bill with the original aim of giving Filipinos job security, but without putting the bulk of the cost on the shoulders of the corporations and foreign investors.
* * *
I read in a recent piece of news that now, the US State Department has revised their immigrant and non-immigrant visa application forms to include a comprehensive listing of a person's social media history over the past five years. This includes every social media platform the applicant has used including all user handles used on that platform – passwords are not disclosed. Among these social media platforms are Facebook, Twitter, Instagram, YouTube, and more.
This part of the application process is part of the Trump administration's Muslim travel ban initiative and "extreme vetting" to determine whether or not a person may be "inadmissible" based on terror related issues. According to the State Department, social media is a major forum for terrorist sentiment and activity and terrorists tend to use social media for activity and information dissemination.
I understand the concern, but this raises so many questions when it comes to free speech and freedom of expression. With this type of disclosure, all of our thoughts, shares, and interactions on social media are open to third person interpretation. And who's to say the interpretations will be correct. I guess at this point, the lesson is that we have to be even more careful with what we post, share, and like as everything can always come back to haunt us.