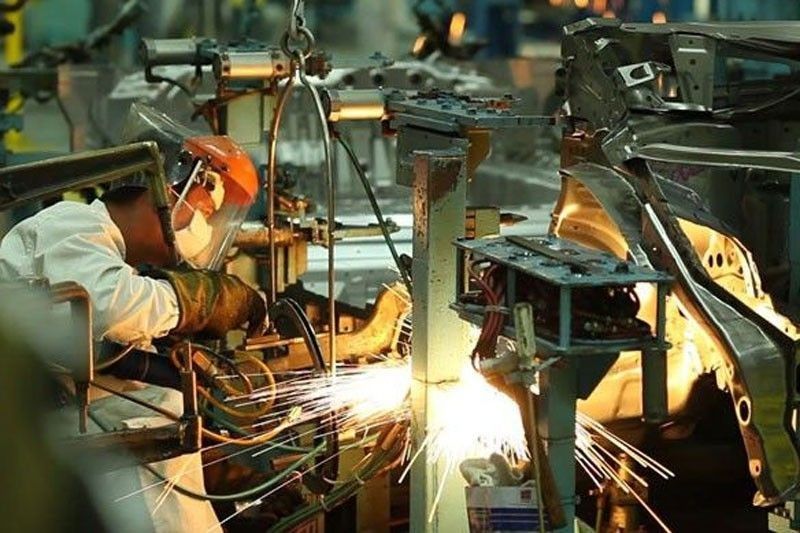 It seems that business firms are concluding that the China-US trade war is not going to end soon.
File
Potential trouble spots in Asia
BREAKTHROUGH
-
Elfren S. Cruz
(The Philippine Star) - July 25, 2019 - 12:00am
It is not surprising that domestic news is focused on local issues especially on the political arena. Instead of analyses, the news commentaries are also concerned with personalities and political maneuvering. However, geopolitical events in this part of the world will ultimately have more long-term impact. China is at the center of all major geopolitical events that are currently happening in the Asia-Pacific region. Here are three events that have not been adequately covered.
China vs. Vietnam
Energy exploration in the South China Sea has been a major source of conflict between China and several countries bordering the South China Sea (SCS). In spite of the Hague ruling that negates China's territorial claim, Beijing has aggressively worked to limit or block other nations from pursuing drilling and exploration projects. While the Philippines has chosen to work with Beijing, other countries, especially Vietnam have decided to pursue their own exploration and energy partnerships with other countries aside from China.
There are reports that Chinese and Vietnamese coast guard vessels have been engaged in a weeklong confrontation in the southern region of the SCS. At the moment, both Beijing and Hanoi have confirmed the confrontation which indicates that both countries are exercising political restraint. However, the global think tank, Stratfor, has this report:
" The standoff was allegedly sparked when the Chinese survey vessel Haiyang Dizhi 8 entered the area on July 3 to carry out a mapping mission. The ship was escorted by several Chinese coast guard vessels and maritime militia ships, as well as dozens of merchant marine vessels.
Meanwhile, Chinese coast guard vessels were recently spotted near Vietnam's Block 06.1 off the Vanguard Bank, which is where Japan's Hakuryu 5 oil rig had started drilling on May 12 under a contract with the Rosnefft Vietnam B.V."
Also, last July 16, Vietnam's Foreign Ministry said the country will resolutely "fight violations" in its sea areas. The energy rich Vanguard Bank has been the cause of previous conflicts between China and Vietnam. After Chinese threats, Hanoi halted two exploration projects , partnered with a Spanish firm Repsol, in 2017 and 2018. However, the fact that Vietnam has again pursued energy partnership with a foreign firm this year indicates that Hanoi might be willing to risk Chinese threats. Also, the new partnership is with a Japanese firm. Japan has been more active in confronting Chinese aggressiveness in the SCS. Japan may be less likely to back down from Chinese threats. Perhaps, this is the reason Vietnam has allowed a Japanese firm to pursue exploration in that area.
The last time there was confrontation between Vietnam and China was in 2014 when Beijing deployed an oil rig near Paracel Islands. Vietnam's aggressive stance forced China to withdraw the oil rig. After five years of peace, there are concrete signs that a new round of conflict between China and Vietnam has started.
Japan-Australia Alliance
Australia and Japan share many security concerns including the safety of their shipping via sea lanes like the SCS. China's increased aggressiveness in contesting freedom of navigation in these vital sea lanes has become major problems. China's rise in power offers the prospect of increased territorial claims by China. The presidency of Donald Trump and his America First foreign policy has also diminished Washington's reliability and effectiveness as an ally.
The Reciprocal Access Agreement ( RAA) calling for increased bilateral military cooperation is the cornerstone of this security alliance. In the annual paper of Japan's Ministry of Economy, Trade and Industry published February 2019, it details the issuance of permits for the transfer of military equipment and technology to Australia. Canberra is encouraging the Australian public to support deeper ties with Japan including supporting increased defense spending.
Japan and Australia are now working on creating a Pan Asian- Indo-Pacific security structure that would include Western Europe but not the US. While both countries want to maintain defense alliances with Washington, Australia and Japan apparently want to move forward with alternative means to guarantee their security in the Pacific.
Companies leaving China
It seems that business firms are concluding that the China-US trade war is not going to end soon. A recent report by the Nikkei ASIAN REVIEW listed more than 50 companies that are planning to move production out of China. The destination of each of the companies is also listed.
Some of the companies listed as planning to leave China are Apple, Skechers, Komatsu, Sumitomo Heavy Industries, Mitsubishi Electric, Casio Computer, Ricoh, Citizen Watch, Panasonic, Dell, HP, Asics, Sharp, Nintendo, Samsung Electronics and GoPro. The list of nations where these companies are transferring includes India, South Korea, Japan, Thailand, Taiwan, USA, Vietnam and Mexico.
According to the Asian Review: " The trade dispute is beginning to show up in the flows of goods and capital. In the first five months of the year, exports from China to the US fell 12% on the year in value terms, while those from India, Vietnam and Taiwan logged double digit gains." China's economic growth slowed to 6.2% between April and June, the slowest China has seen since 1992.
The Communist Party has anchored its demand for one-party rule on the promise of increased prosperity for its citizens. A major slowdown in economic growth could result in political unrest.
Creative writing classes for kids and teens
Young Writers' Hangout on August 3, 17 (1:30 pm-3pm; stand-alone sessions) at Fully Booked BGC. For details and registration, email writethingsph@gmail.com.
Email:elfrencruz@gmail.com