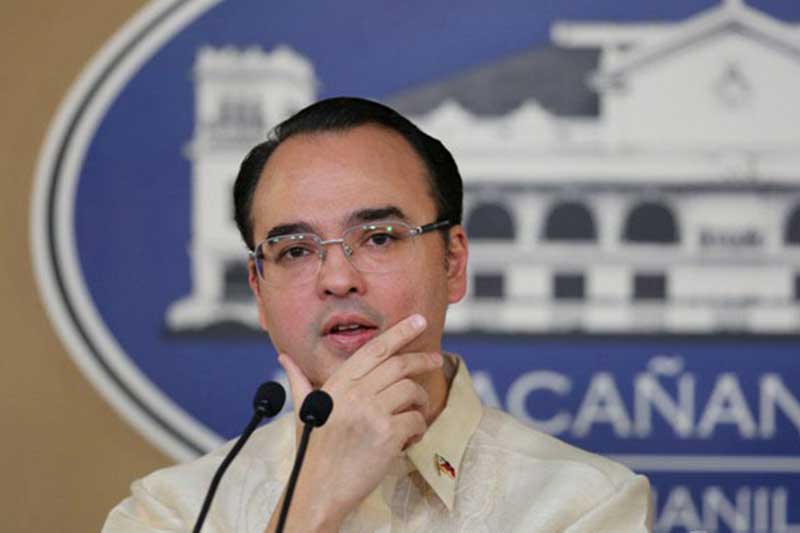 Sadly, I initially thought that Cayetano would make a good congressman, but it seems that he is more focused – as many of them are – on how long he will be in power instead of finding a useful and productive way to utilize the time he has.
Neophyte congressman's arrogant behavior
INTROSPECTIVE
-
Tony Katigbak
(The Philippine Star) - July 16, 2019 - 12:00am
New congressman and presumptive House speaker Rep. Alan Peter Cayetano of Taguig City has just begun warming his seat in the House of Representatives and has already begun a crusade – whether he intended to or not – by saying that a three-year term limit is just too short. Speaking with members of the House he said that nothing could really be done in three years and is advocating for a longer term for congressmen, governors, and mayors so that they may truly implement their plans.
Unfortunately, whatever his goal was in going on this tirade, the message came across wrong. Not unlike the "Ang Probinsyano" Partylist Rep. Alfred de los Santos who punched a waiter, Cayetano is getting some major blowback from his statements and receiving his fair share of criticism. Personally, especially in the case of de los Santos, I believe that this really shows true character and is a sign that perhaps their constituents should not have elected them. In de los Santos' case especially, no apology can ever erase his bad behavior and this, once again, shines light on how the party-list system is not doing its job and truly representing the marginalized.
Sadly, I initially thought that Cayetano would make a good congressman, but it seems that he is more focused – as many of them are – on how long he will be in power instead of finding a useful and productive way to utilize the time he has. He was even so incensed by the criticism that he got from the Senate (of which he was a prior member) that he threatened to cut their terms to three years too so that they could appreciate the plight of those whose "terms are too short to get their work done."
Unfortunately this is about as empty a threat as they come because he would need the Senate's support if any term extension plans were actually going to come to fruition. The Senate has already shown in the past that they were not in favor of this and the former House version of the new constitution did not pass in the Senate previously as they sat on this until the last Congress adjourned on June 4. What makes Cayetano think his version will be any different? Especially after his threats?
Personally, I think he needs to go back to law school before threatening shorter or longer term extensions. He knows that these are not provided for in the Constitution and that only Cha-cha could make this happen. At present, everyone is too wary of any constitutional amendments because of the very problem of power grabs and term extensions. In fact, people are wary of changes because they feel term limits will be removed altogether. Something that the Filipino people are not prepared for – and rightfully so.
The only way this could push forward at this time is if we end up switching to a federal form of government. Again, this is also something I don't think is going to happen because the majority of the population – a rousing 70 percent as of the last survey – is against the idea. Filipinos, in general, are not fond of change and I believe they would truly oppose the idea of changing the form of government that they have grown accustomed to. Granted, there are things in the government that really need fixing, however federalism is not the way to do it.
In either case, I feel Cayetano needs to reassess and reevaluate his position to help him keep his foot out of his mouth. I guess we'll need to wait to see what happens when the House reconvenes and elects its leaders this coming July 22.
* * *
Speaking of recent surveys, another survey (one slammed by the government), published by the Social Weather Stations (SWS) showed that almost nine in 10 Filipinos believe that we should be asserting our rights and claims to the islands in the West Philippine Sea as stipulated in the 2016 decision of the United Nations backed arbitral tribunal.
I am one of those nine in 10 Filipinos. I believe the government should exert our rights because it's our territory and we need to start acting like it instead of backing down every time China flexes its muscles. Unfortunately, for some reason, President Duterte and our government is more focused on giving China what it wants rather than asserting our sovereign rights. We only need to see how we've handled the boat-sinking incident to really see where the administration has placed its priorities.
* * *
San Miguel Corp's president and CEO Ramon Ang is all set for the groundbreaking of SMC's planned Bulacan airport project by the end of the month if no challenger shows up – and I don't think one will. The scheduled pre-bid conference for the New Manila International Airport project began with no potential challengers in sight.
Transportation Undersecretary Ruben Reinoso said that development of the Bulacan international airport by SMC would happen in phases and the first phase is set to be operational in three to four years. This phase includes two runways and a 35 million traveler capacity. All in all, the proposed SMC P754 billion airport aims to develop a new international gateway airport (decongesting Manila) with air passenger terminal facilities designed for 100 million passengers annually and four parallel runways. The facility would be at par, or even better, than other international airport facilities and really boost Philippine travel and tourism.
Honestly, after all the delays and mounting traffic at our current airports, this project is going to usher in some much-needed relief and I know Philippine travelers can't wait to have more options.