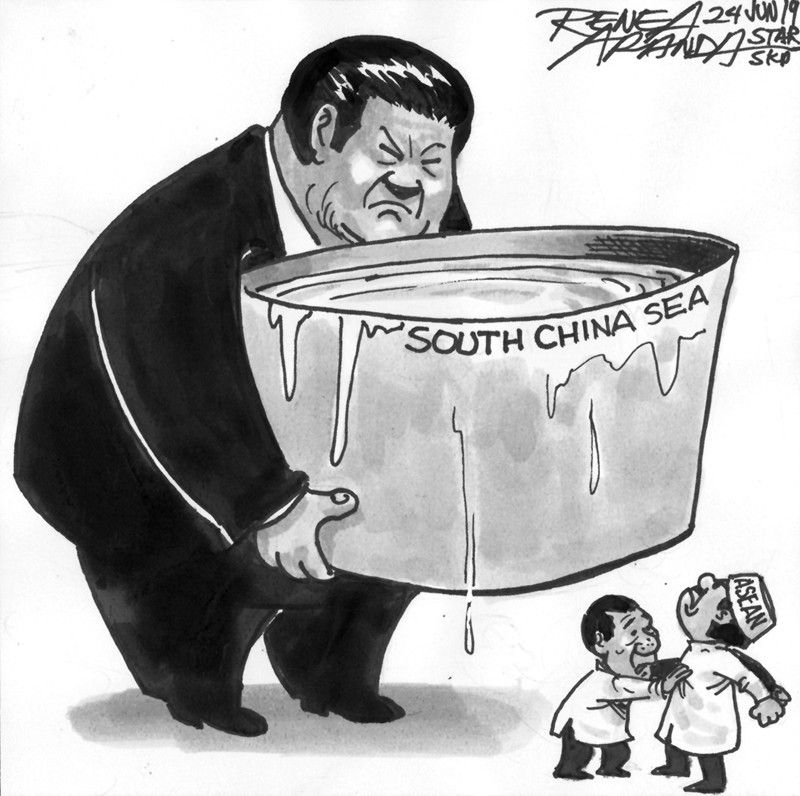 (The Philippine Star) - June 24, 2019 - 12:00am
The Association of Southeast Asian Nations has been calling for restraint and peaceful resolution of maritime regional conflicts for ages. ASEAN should do more to actually see restraint in aggressive activities to stake maritime claims in disputed waters.
ASEAN has had a regional agreement in place with China since 2002 on maintaining the status quo in the South China Sea. Probably because that deal is legally non-binding, however, it did not stop Beijing from constructing and fortifying artificial islands on seven reefs in disputed waters. The areas, now with missile defense systems, include Panganiban or Mischief Reef off Palawan in the West Philippine Sea, over which the Philippines has been awarded sovereign rights by the United Nations-backed Permanent Court of Arbitration in The Hague.
In the latest ASEAN leaders' summit in the Thai capital Bangkok, the regional bloc has again called for self-restraint and peaceful resolution of maritime disputes. The statement was issued amid the latest incident in regional waters: the sinking of a Filipino fishing boat after it was hit by a Chinese vessel on June 9 near Recto or Reed Bank, one of three areas over which the Philippines was awarded sovereign rights by the arbitral court. Beijing had refused to participate in the arbitration.
At the same time, ASEAN again renewed its commitment to work with Beijing on a non-aggression Code of Conduct in the South China Sea to prevent serious armed encounters in disputed waters. These talks have been going for an eternity, with no agreement so far even on its area of coverage.
For the past decades, thanks in large part to ASEAN, Southeast Asia has been one of the most peaceful regions in the world, despite the diverse political systems and cultures of the grouping's member states. Progress has been slow in certain areas such as economic integration, but the initiative is moving along.
Where the grouping has made no progress is in supporting its members in maritime disputes. In this issue, which is critical for sustaining the peaceful environment needed for regional prosperity, ASEAN needs to speak with a clearer, louder voice.