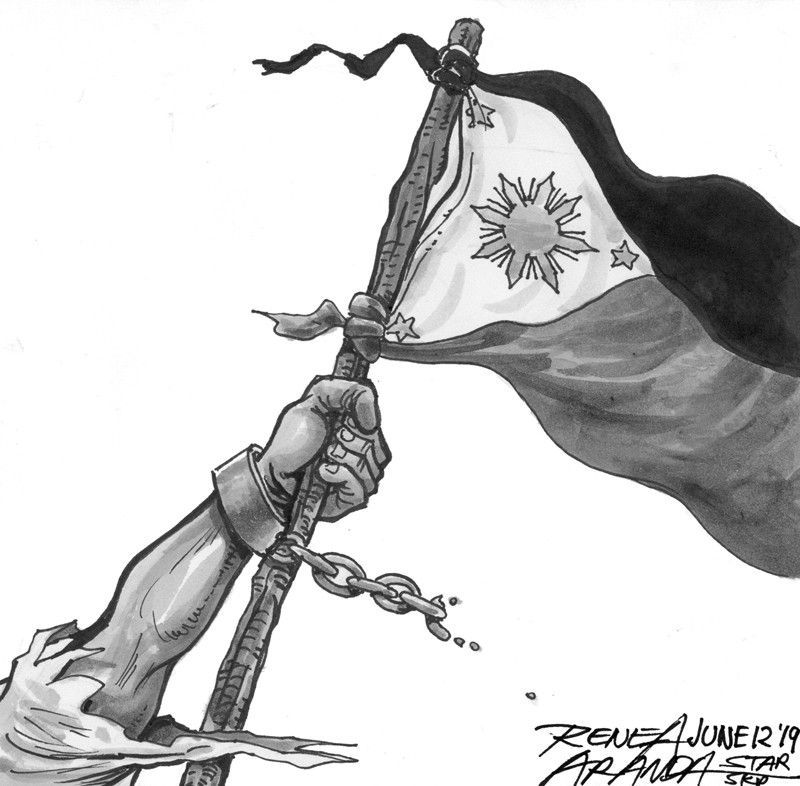 EDITORIAL - A work in progress
(The Philippine Star) - June 12, 2019 - 12:00am
The country marks the 121st Independence Day today with the administration professing to pursue an independent foreign policy, with the Philippines a friend to all and enemy of none, as President Duterte puts it.
A critical component of national independence is the capability for self-defense, and the freedom to form alliances based on values that are so cherished by the citizenry that these are enshrined in the Constitution.
Another component is freedom from poverty, which the founders of the Philippine Republic had aspired for when they declared the capability of Filipinos for self-rule during ceremonies in Kawit, Cavite on June 12, 1898, announcing independence from Spanish colonial rule.
Some countries in Asia have done a better job of nurturing their independence from colonial powers. Within just half a century, they have succeeded in attaining impressive economic progress, repaying external debts and forming alliances without losing their sovereignty or territory, and without compromising the values that they hold dear.
The Philippines has achieved much since declaring independence from Spain and gaining political independence from the United States in 1946. But the aspirations for the country of those who fought for independence have yet to be fully attained.
Too many Filipinos still live below the poverty line. In terms of economic prosperity and many human development indicators, the country is the laggard among the five original members of the Association of Southeast Asian Nations.
Even countries that are small in size work for strength in self-defense. The Philippines, on the other hand, cannot even enforce on its own a ruling of a United Nations-backed international arbitration court, which awarded the country sovereign rights over several areas in the West Philippine Sea, among them the Chinese-occupied Panganiban or Mischief Reef off Palawan.
Over a century after declaring independence, the country remains heavily dependent on various forms of foreign assistance. Attaining full independence is a work in progress as the country marks Independence Day today.