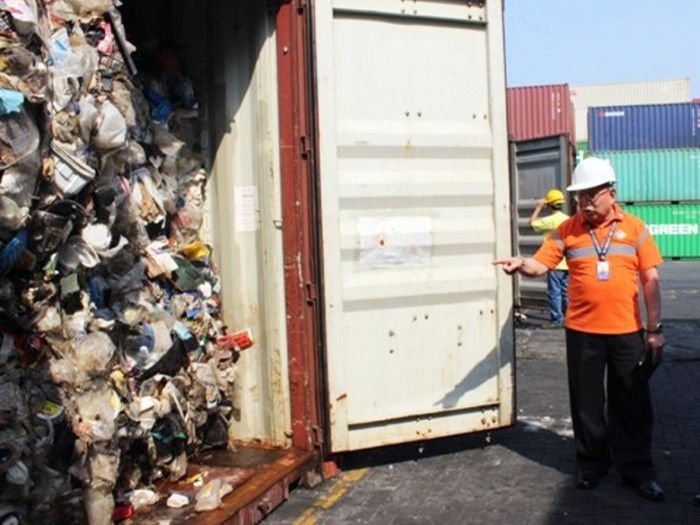 INTROSPECTIVE
-
Tony Katigbak
(The Philippine Star) - May 28, 2019 - 12:00am
There are always two sides of a coin – or two sides of a story. Most of the time we tell our kids to get both sides before making an informed decision. A lot of the time – people don't do that. They just go with the side most suited to their purposes and make their decisions based on that. However, it is prudent to recognize that one side of a story usually paints an incomplete picture.
However, when it comes to the issue of dumping garbage in the Philippines, it's become hard to see the other side of the story. To begin with – why would any country think it's okay to send their garbage and hazardous waste to another country? It boggles my mind that Canada has thought this has been okay for the past six years and has done nothing to rectify or resolve the situation despite several promises to do so.
Personally, I have had mixed feelings about several of President Duterte's decisions in the past, but if there's something I agree with him completely on, it's the way he is choosing to handle this garbage situation. He is adamant that Canada picks up their trash and gets it out of the Philippines posthaste. In fact, he gave them a deadline of May 15 to remove their hazardous wastes from the Philippines. Until today though that has not been accomplished.
According to the news Canada has promised anew that the garbage will be picked up – at the latest end of June. Shipment has been delayed due to issues Canada faces with health and safety and ensuring the shipment meets their strict sanitation laws. According to them this is why it is taking longer to ship the waste back. It begs the question though that if Canada's sanitation laws are so strict why are they only strict in Canada's favor? They seemed to have no problem shipping the garbage here quickly – it should be just as quick for them to take it back.
After all, it's not like this happened last month or even last year. Canada first brought their containers filled with trash to the country in 2013. This year marks six years of them taking their sweet time. It's definitely important to take definitive action and stop accepting their excuses and delays. The president seems to have reached the breaking point. Through the Palace spokesman – President Duterte said that if Canada doesn't move soon then we will send their garbage back for them even if the Philippines has to shoulder the cost. The president says that if Canada doesn't accept the shipment, we will leave the garbage on their shores.
I believe this is an important step for the Philippines to take to show that we are not a global dumpsite and we should not be treated as one. Just recently we have had issues with Australia and Hong Kong and South Korea trying to send over their garbage as well. A dangerous precedent is being set and if we don't change it soon other countries will start to believe that this is okay to do. It is time we make a clear statement that other country's trash is not welcome in the Philippines. Let's face it – we have enough of our own.
I hope the president's statements are clear to Canada (and other countries as well) and do not fall on deaf ears. No more extensions will be granted and this trash situation should be resolved immediately. We don't need to keep hearing why it's difficult since it was easy enough to send the waste over. Canada and the Philippines have had good relations for many years and this is a constant thorn in our side. It should be pulled out quickly and fully.
* * *
San Miguel Corp. has completed its requirements for the Boracay Bridge project proposal. As I mentioned in a previous column, San Miguel Corp. has been doing excellent work beyond their ubiquitous product portfolio including several major infrastructure projects that have made life easier and more convenient for Filipinos of several communities.
This tradition continues with their Boracay Bridge proposal. The proposal seeks to link Panay and Boracay. The bridge is not being created for tourist transport and to increase the number of visitors to Boracay, but to give the island an easier way to transport solid waste and bring in goods and supplies. These were issues that the island has been facing for years. After the rehabilitation project that saw Boracay closed for six months, this bridge project will provide an important avenue for future waste management.