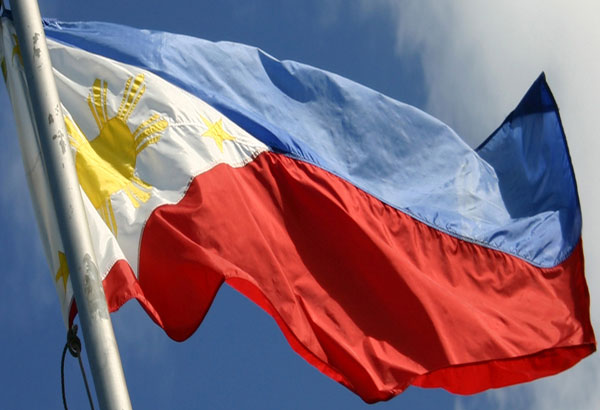 The ombudsman said the city treasurer was also not attending the flag raising ceremony and was not wearing the prescribed office uniform. File photo
BREAKTHROUGH
-
Elfren S. Cruz
(The Philippine Star) - May 23, 2019 - 12:00am
How does a nation deal with crisis? Why do some nations recover from the trauma and other nations are unable to cope? These are questions Jared Diamond tries to answer in his newest book Upheaval: Turning Points for Nations in Crisis published by Little, Brown and Company, 2019. This book is on the list of Bill Gates ' recommended books for summer reading this year. Here is what Gates says about the book:
"Jared starts Upheaval by explaining what psychologists know about how people react when their lives are turned upside down. Moments of crisis like the death of a loved one or becoming an empty-nester pose very basic questions about who we are and how we want to live. Some people can't answer the questions and get stuck. Others work their way through the process and end up better off.
Over the years, crisis therapists have learned why people do (or don't) navigate crisis successfully. For example: they acknowledge they have a problem and take responsibility for dealing with it; they separate core values that won't change from bad habits that need to change; they seek help from those who have dealt with similar difficulties. But it isn't strange at all; it's revealing."
In a previous book Guns, Germs and Steel, he writes about the causes for the rise and fall of civilizations. In another book Collapse, he writes about how societies choose to fail or succeed. This newest book should really be considered as the last of a trilogy.
His thesis, as Gates said, is that the way individuals cope with crisis might teach countries how to cope with their national crisis. He lists 12 factors related to the outcomes of national crisis:
1. National consensus that one's nation is in crisis.
2. Acceptance of national responsibility to something.
3. Building a fence, to delineate the national problems needing to be solved.
4. Getting material and financial help from other nations.
5. Using other nations as models of how to solve the problems.
6. National identity.
7. Honest national self-appraisal.
8. Historical experience of previous national crisis.
9. Dealing with national failure.
10. Situation-specific national flexibility.
11. National core values.
12. Freedom from geopolitical constraints.
Diamond likens nations to individuals in confronting crisis. For example, the first step in resolving a crisis, for a nation or an individual, is the acknowledgment that a crisis exists. Denial is a frequent excuse. Diamond writes: "Nations and individuals accept national and individual responsibility to take action to solve problems, or else deny responsibility by self-pity, blaming others and assuming the role of victim."
Rather than use graphs or statistics, the author used case studies in his book. Specifically, he chose moments of crisis in seven countries – Finland, Japan, Chile, Indonesia, Germany, Australia and the United States.
It has a chapter titled "Indonesia, The Rise of a New Country". After a brief history of the country, the chapter focuses on its national crisis under Sukarno. After a bungled coup attempt supported by the Communist Party, the Indonesian military under Suharto took over. In 1965 and 1966, hundreds of thousands of suspected Communist sympathizers and countless innocent victims were executed. This episode is considered one of the world's biggest episodes of mass murder since World War II. In March 1966 Sukarno was pressured into signing a letter ceding authority to Suharto; in March 1967 Suharto became acting president, and in March 1968 he replaced Sukarno as president. He remained in power for another 30 years.
Diamond then applied the twelve-factor framework to the Indonesian crisis. He concluded that there were some factors that made it difficult for the country to solve its problems. As a newly independent ex-colony, Indonesia began with only limited national identity (factor #6). As a new country, Indonesia could not draw confidence from a previous history of successful change, except for its independence struggles of 1945-1949 ( factor #8). Honest realistic self-appraisal ( factor #7) was deficient in President Sukarno who believed himself endowed with a unique ability to interpret the unconscious wishes of the Indonesian people. The core values of many or most officers were ones they were willing to kill for, but not to die for (factor #11). Indonesia's freedom of action was limited by the internal constraints of poverty and of population growth. (factor #12). There were so many other factors that resulted in the traumatic era of Sukarno and Suharto.
The story of Chile began with the downfall of the Allende government and the reign of terror of the Pinochet regime. However, in 1990, the country was able to regain democracy and since then has started enjoying an economic boom. Each of the seven narratives is a fascinating story.
Aside from the case studies, Diamond has other interesting chapters such as " What Lies Ahead for the World." Toward the end of his book he also poses an intriguing question: "Do leaders make a difference?" This is a hotly debated question by historians that has remained unresolved.
There are those who maintain that history is dominated by the deeds of great men. Others argue that a leader appears to be influential only because he or she pursues policies resonating with views already held by his or her countrymen; and, that leaders can only choose from a limited set of options determined by other factors of history.
Jared Diamond is a polymath and professor of geography at UCLA. He represents a new breed of authors, like Yuval Noah Harari and Steven Pinker, whose books are must reading for those who want to understand the world today and how to influence the world of tomorrow.
Creative writing classes for kids and teens
Young Writers' Hangout on May 25, June 1, 8, 15, 22, 29 (1:30 p.m.-3 p.m.; stand-alone sessions) at Fully Booked BGC. For details and registration, email writethingsph@gmail.com.
Email: elfrencruz@gmail.com