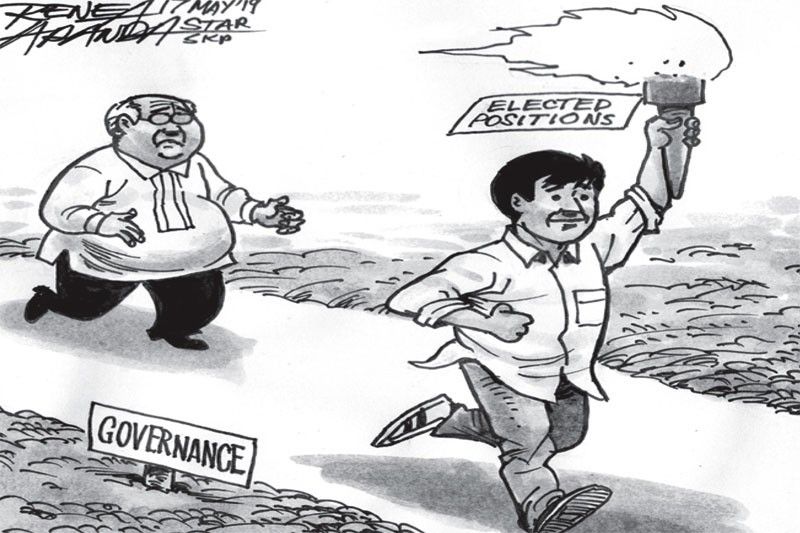 (The Philippine Star) - May 17, 2019 - 12:00am
Naturally, the losers are feeling wounded. But the victory in the midterm elections of several youthful candidates, especially those who toppled entrenched dynasties, has been largely welcomed by the public.
Now the winners must meet public expectations that young blood can bring significant reforms in governance. Public servants belonging to the generation used to instant gratification are expected to deliver basic services faster and produce better results.
Youths used to obtaining goods and services with a tap on their smartphones and tablets are expected to cut red tape and other opportunities for corruption. They are also expected to have a keen grasp of concepts of sustainability and livability, which they can translate into policies that can ease doing business and improve the quality of life in their communities.
Some of the winners also belong to entrenched political clans or entertainment families. A number of them are actually approaching middle age, but compared with their rivals, they are seen as spring chicken. Still, they have captivated voters with their ideas and promises for reforms, of new or slightly better ways of serving the public.
As the poll results are showing, the promise of change is enough for many voters. It's like the end of a year: people are sweeping out the old and ringing in the new, with hopes that life will be better.
Public expectations can prove unrealistic; even youths can be easily swallowed up by the system and their reform agenda derailed by weak institutions. The period after elections, however, provides room for hope. The future of the nation is in the hands of the youth; they must not disappoint.