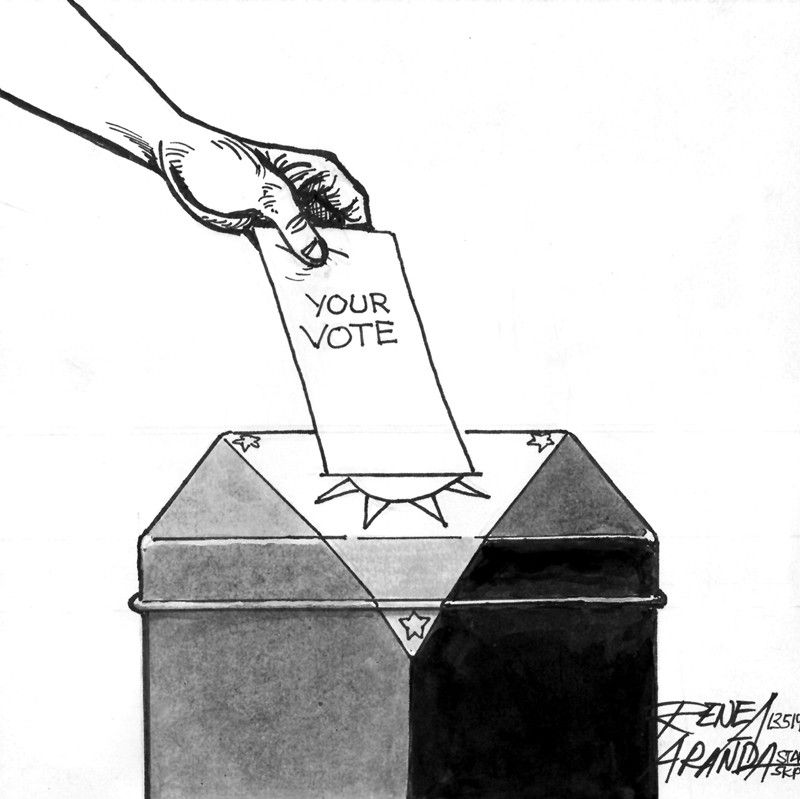 EDITORIAL - Power for change
(The Philippine Star) - May 13, 2019 - 12:00am
With heightened public awareness that it is an electoral offense, more people are coming out with documented complaints about vote buying. Perhaps today's midterm elections will pave the way for an enduring end to this ugly tradition in Philippine elections.
The vote is the ultimate expression of the power of the people in a democracy. It is a power that can bring a sea change in many aspects of life in this country. Our choices can spell the difference between continued poverty and national prosperity. It can spell the difference between honest, competent governance and the abuse of power for personal gain.
Many politicians have become experts at undermining the democratic expression of the people's will. From ignoring campaign rules to vote buying and murdering their opponents, these politicians see elections merely as an exercise in reaffirming their hold on power at whatever cost.
Voters can prevent any effort to subvert the people's will. The Commission on Elections is assisted by security agencies, election watchdogs and other civic groups in efforts to make the midterm polls clean, orderly and peaceful. But citizen vigilance is indispensable in ensuring credible elections and preventing violence. Technology has made it easier to document electoral offenses, armed violence and cases of harassment.
The police and military have vowed to be apolitical in this vote; the citizenry will be holding them to their promise. Efforts must be intensified to prevent more election-related armed attacks. Politicians must be made to realize that they cannot get away with murdering their opponents and critics.
Suffrage is a right that must be exercised with care and responsibility. People have the power, through the ballot, to make the country a better place. Wield the power, and wield it wisely.