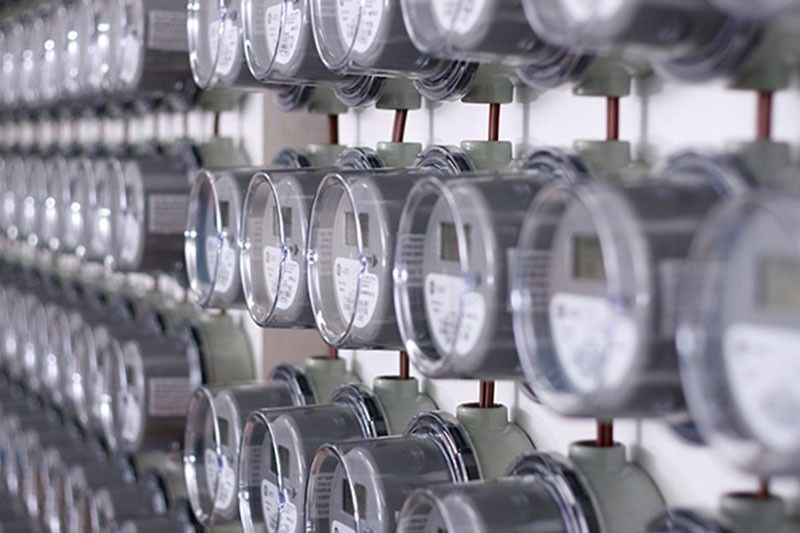 COMMONSENSE
-
Marichu A. Villanueva
(The Philippine Star) - May 8, 2019 - 12:00am
It is indeed a welcome news that, amid a reported tight power supply situation that has caused blackouts last month in Metro Manila, the Manila Electric Co. (Meralco) will implement a 27 centavo per kilowatt hour (kwh) reduction in their billing charges this month. Per official announcement from Meralco, they will pass on to us their customers the reduced electricity bills as a result of the lower charges they got from independent power producers (IPPs) and power supply agreements (PSAs).
The lower charges that would be reflected in our Meralco bills this month should finally lay to rest earlier fears the previous month's power outages may lead to possible increase in rates when the supply gap was sourced by the IPPs and the PSAs from the Wholesale Electricity Spot Market (WESM).
To date, there have been seven incidents of yellow alerts and equal number of times the National Grid Corp. of the Philippines (NGCP) placed the Luzon grid under red alerts at the height of the power supply deficit last month. During this period, the WESM provided 12 percent of Meralco's supply needs.
The reduction in our Meralco bill was largely due to the strengthening of peso-dollar exchange rate and lower fuel prices for coal and Malampaya natural gas. According to Meralco, about 98 percent of IPP charges and 72 percent of PSA charges are dollar-denominated under the foreign exchange charges (forex) component of our monthly electric bills.
As explained by Meralco, WESM charges have actually increased by P3.5355 per kwh because of tight supply conditions in Luzon. But these were more than offset by the bigger cuts in forex charges.
From computations of Meralco, the cost of power from IPPs and PSAs decreased by P0.7544 per kwh and P0.5143 per kwh, respectively, as a result of much bigger reduction in forex charges.
But more than the reduced billing charges, the government's primary interest at present is a firm guarantee that there won't be any power outages during the period starting on election day Monday, May 13. This is because our country's automated election system requires more than sufficient power supply to lessen, if not totally prevent, glitches.
Any glitch, man-made or by electric power failure, could otherwise stir suspicions and doubts on the credible outcome of our automated election machines.
Officials from the Department of Energy (DOE) headed by Secretary Alfonso Cusi have repeatedly given assurances of an ample power supply situation, especially on election day itself. The latest of which was during the coordination meeting of the Energy Task Force Election led by the DOE with top officials of the Commission on Elections (Comelec) last week. The DOE Secretary echoed the same reassurances during the Joint Congressional Power Commission hearing held at the Senate last May 2.
At the public hearing, Sen. Sherwin Gatchalian – as the chairman of the Senate committee on energy – underscored the importance of no power outages not only during election day but also during the critical period of two-week-long national canvassing of votes for the senatorial contest.
About 1,500 megawatts (MW) were lost when there were unexpected simultaneous outages on April 10 and 11 due to the breakdown of base-load power plants supplying the Luzon grid. With thin reserves of available power supply, it resulted to rotating blackouts.
Given the situation, Cusi asked members of the Joint Congressional Power Commission to review and consider possible amendments of the Electric Power Industry Reform Act (EPIRA) to attract both foreign and local investors to put up new power generating plants under new terms of PSA. Cusi disclosed the DOE has invited foreign investors from Japan and China to help put up merchant plants in the Philippines with capacity ranging from 600 MW to 1,200 MW.
"So we said then in China, instead of giving us grant, find an investor that would put up merchant plant. So we were able to successfully convince them and it is already in the process. So that would help us build capacity," Cusi told the lawmakers.
The DOE Secretary was among Cabinet officials who joined the most recent trip to Beijing of President Rodrigo Duterte when he joined the Belt and Road Initiative Forum of China. A number of power projects were signed in that trip between private conglomerates in the Philippines and their Chinese partners, mostly state-owned companies.
As part of a long-term plan to reduce dependence on imported fuels, the DOE signed a memorandum of understanding (MOU) with Shanghai Electric Group Co. Ltd. and Deluxe Family Co. Ltd. for a $40-million collaboration in the promotion of the use of indigenous, new and renewable energy resources.
Another contract inked was the proposed 250-MW South Pulangi Hydroelectric Power Corp. and China Energy Co. Ltd. that will be put up in Mindanao at an estimated cost of $800 million. Filipino conglomerates Tranzen Group, on the other hand, entered into an agreement with China Power Investment Holding for thermal, hydro and renewable power plant, cumulatively valued around $1.5 billion.
There is enough anti-China rhetoric but what must be ensured by the DOE is that any new power contracts must not contain the much hated "take-or-pay" provision.
This "take-or-pay" provision exists in the present contracts with IPPs in which we, consumers, pay for electricity even if we don't use it. This is a sovereign guarantee of government to the power plant owners against losses for unused electricity.
Former president Joseph Estrada, now mayor of Manila, removed "sovereign guarantees" during his shortened term at Malacañang Palace. Himself a former mayor of Davao City, President Duterte knows about this and, this is in fact one of the reasons he called for a review of all government contracts with private companies and foreign contracts.
The presidential instructions ordered all agencies to check and review all contracts and "remove onerous provisions that might be detrimental to the lives of Filipinos." Take-or-pay is one.