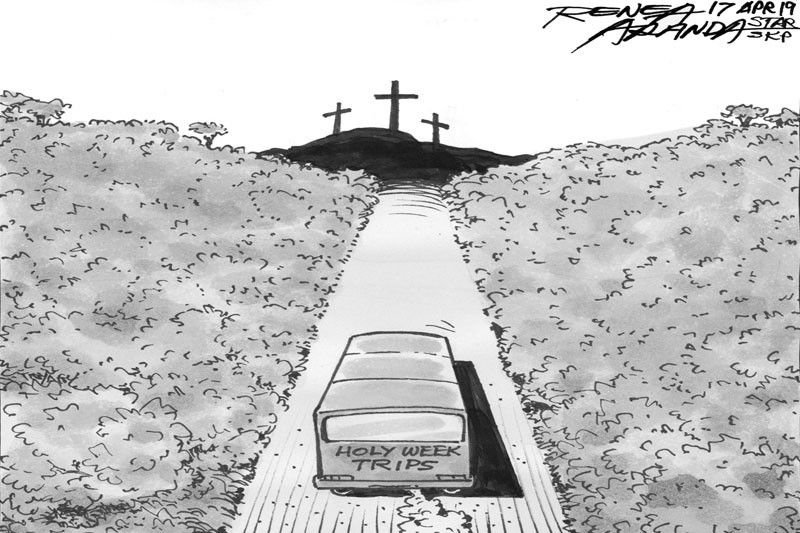 (The Philippine Star) - April 17, 2019 - 12:00am
Bus drivers are being subjected to drug tests. Combined teams from the Philippine National Police, the Philippine Drug Enforcement Agency and Land Transportation Office are inspecting bus depots for drugs, guns, explosives and other prohibited items. Similar sweeps are being conducted at seaports, while security has been further tightened at airports.
All the measures are meant to keep travel safe this Holy Week, the peak of the travel season. Limited manpower, however, allows only for random checks, mainly in the big cities and municipalities. There are many other mass transport vehicles all over the country that are outside the radar of transport safety officials: buses and jeepneys owned by small-scale operators, and outrigger boats that are still widely used for interisland travel.
Keeping an eye on these conveyances must be the task of local government units. Boats used for mass transportation must provide passengers with lifejackets or have lifebuoys on board in case of an accident at sea. Overloading must be prevented.
Buses and jeepneys are supposed to be checked for roadworthiness, especially if their routes include dangerous mountain passes. Drugs help drivers stay awake for long trips. While drug tests are being conducted on bus drivers in Metro Manila, however, this is not being done in many other parts of the country.
It may not be possible to inspect every public transport vehicle or test every driver for drug use all over the archipelago. Operators will have to take responsibility for the safety of their passengers. In case any vehicle figures in an accident, the government must make sure that penalties, including imprisonment for negligence if warranted, will be imposed, quickly and decisively. In the business of mass transportation, the safety of the riding public must always be paramount.