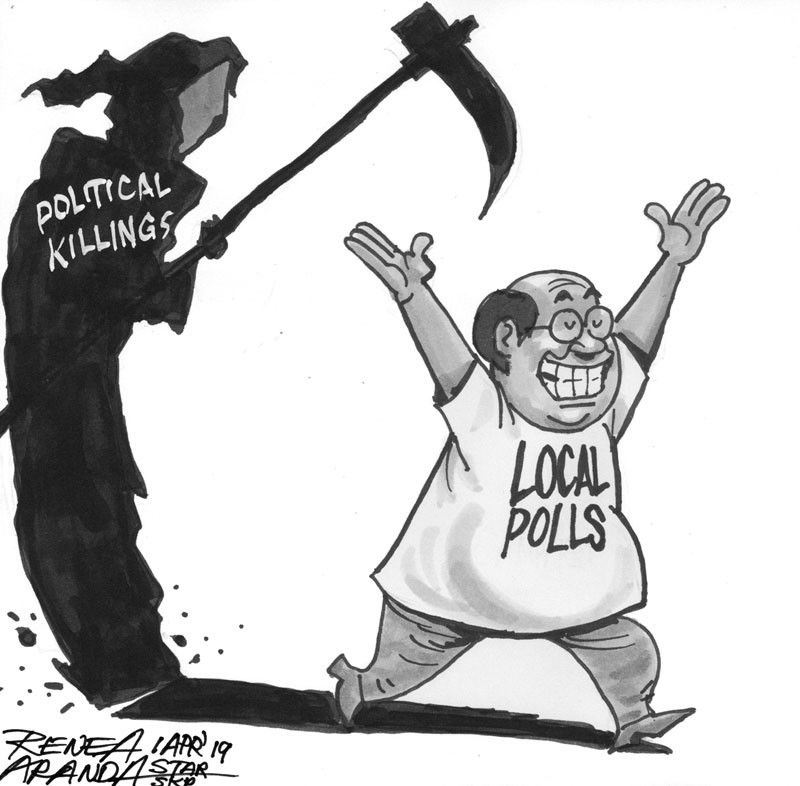 EDITORIAL - The local campaign
(The Philippine Star) - April 1, 2019 - 12:00am
Motorcades on major roads are banned, and so are campaign advertisements on electronic billboards. Campaign materials must be posted only in designated areas.
These are just some of the directives of the Commission on Elections as the official campaign period for local races started last week. While the public welcomes the rules, the Comelec must show that it can enforce compliance. And it must quickly impose penalties on violators.
Even in Metro Manila, there are still large billboards of candidates, notably incumbents seeking reelection, which have been in place since last year, greeting the public a merry Christmas, in a shameless circumvention of campaign rules. Posters and streamers are still displayed on trees, lampposts and walls of private establishments. The Comelec is taking its sweet time ruling on whether billboards featuring candidates endorsing commercial products can be allowed. This has fueled speculation that the Comelec is dragging its feet because one of the most prominent "product endorsers" happens to be an administration candidate.
Laws and rules are effective only if applied equally. The Comelec must dispel suspicions of partisanship. And it must do more to enforce its own rules. The poll body, by its own admission, lacks personnel to monitor poll violations nationwide. But it can tap civic groups for assistance.
If the poll body receives such reports, it must act promptly, or even the public will lose interest and disregard Comelec pronouncements. Legislation and Supreme Court rulings have emasculated the Comelec in such issues as the party-list and premature campaigning. Where the Comelec has retained its teeth, it must be zealous in the application of the rules and laws.
Equally important is preventing armed violence. Election violence is prevalent in local races. Although the task of preventing violence lies with law enforcement agencies, the Comelec can improve coordination and boost efforts to punish any candidate who resorts to armed violence to intimidate voters. Violence is the worst way of undermining the vote. It cannot be the norm in every electoral exercise in this country.