EDITORIAL - #Connect2Earth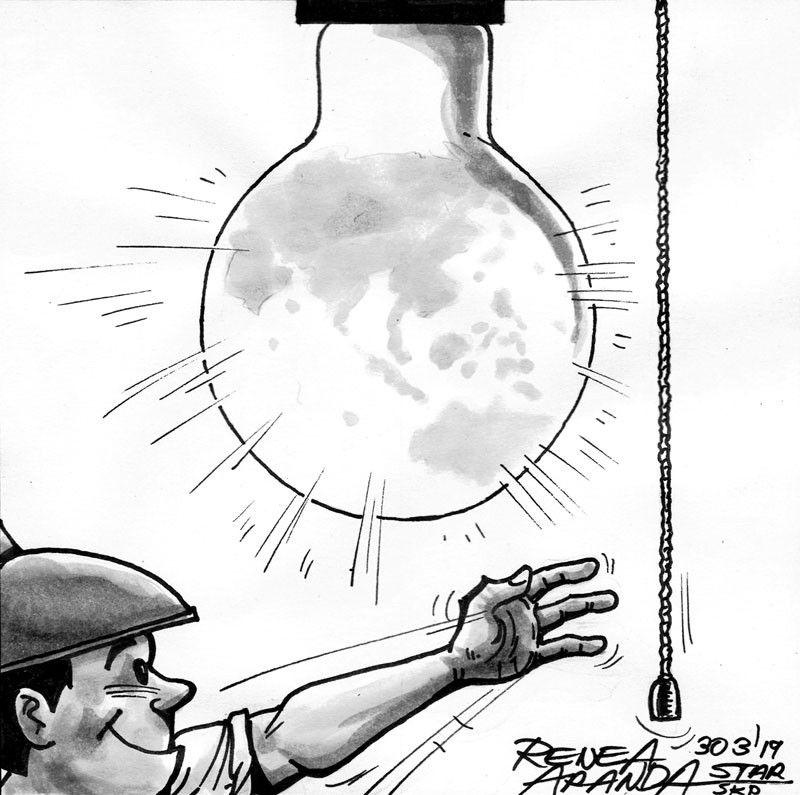 For the 12th year, non-essential lights will be switched off for an hour starting at 8:30 tonight across the planet by people who care for the environment. The annual Earth Hour is observed not so much to save on electricity, although this is a welcome offshoot, but to express commitment to the many ways by which people can reduce their carbon footprint and protect nature.
Earth Hour has come a long way since the first lights-out was observed in Sydney, Australia in 2007. Tonight, the Philippines will be joining over 180 countries and territories in the annual observance. The Earth Hour movement has inspired, among others, the creation of vast tracts of protected nature areas in Argentina, Uganda and French Polynesia.
Protecting nature has always been a complicated mission, with choices sometimes boiling down to which is the lesser evil. Efforts to preserve natural habitats or endangered species have had unintended consequences that have put at risk other species and ecosystems. The development of biofuels has caused spikes in livestock feeds and consequently higher prices of certain food items.
Yet there are many simple acts that are undeniably good for the environment. Garbage segregation and proper waste disposal are among the doables. The proliferation of discarded plastic items that are polluting seas and killing marine life is best remedied by not turning the waters into private dumps. As long as no suitable biodegradable alternative is developed, plastics will be around. Plastic can be and is being recycled. What's lacking is an organized and simple system of sending discarded plastic from households, schools, public and private establishments to the recycling facilities.
Metals, glass and other items can also be recycled. Only nuclear waste has defied recycling, and will pose hazards to the environment for generations to come.
Conserving water and electricity are among the ways of contributing to environmental efforts. One of the simplest ways is being observed tonight: with just one flick, a non-essential light is switched off.