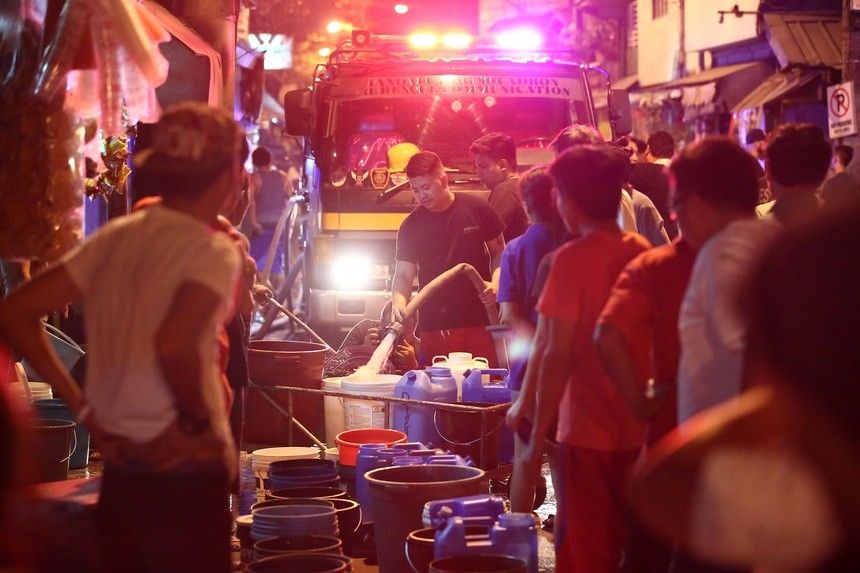 EDITORIAL - Not a drop to drink
(The Philippine Star) - March 14, 2019 - 12:00am
El Niño is officially not yet upon us. Yet water is now being rationed in several areas in Metro Manila. Some schools had to suspend classes because there was no running water in the lavatories, raising concerns about sanitation and children's health. The Red Cross also had to assist several hospitals that ran out of water.
Outside the cities, farmlands are so dry they are cracking up. Droughts can also affect electricity supply in areas dependent on hydropower. Rice farmers, already suffering from reduced earnings with the arrival of a flood of imported rice, face bleaker months. Last Tuesday, a state of calamity was declared in Zamboanga Sibugay because of the drought.
Water is the most basic necessity for survival. Human beings and animals can survive without food for a limited period, but not without water. Whether it's El Niño or La Niña hitting the country, providing sufficient supply of safe water must always be a priority.
El Niño and La Niña are regular phenomena so there is no excuse not to be prepared. Water resource management is possible. Weather forecasters have warned of a stronger El Niño this year. But the dry season is just starting, and already, little or no water is coming out of the taps of many households in the National Capital Region.
This cannot be a regular occurrence. Authorities must determine what went wrong, and map out measures to prevent a repeat of the water shortage.