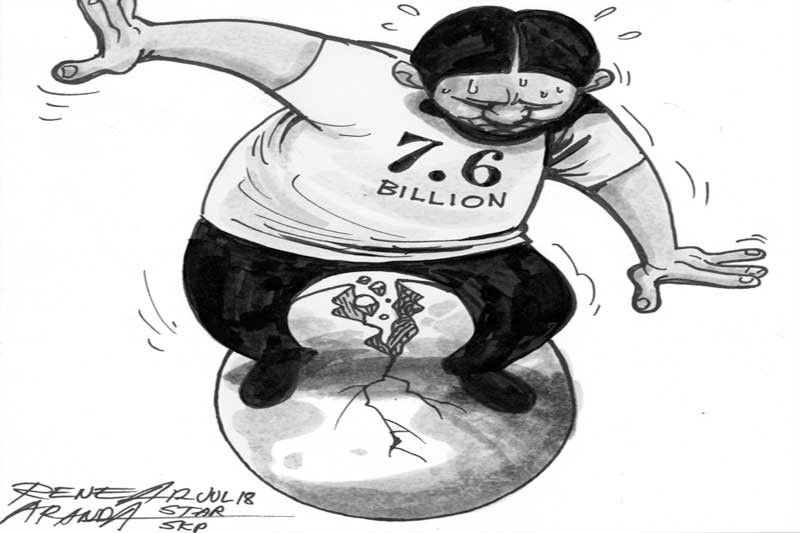 EDITORIAL - A matter of human rights
(The Philippine Star) - July 12, 2018 - 12:00am
The full implementation of the reproductive health law is part of President Duterte's 10-point socio-economic agenda. With the Supreme Court sitting on a petition against the RH law, however, the President had to issue an executive order to go around the SC's anything-but-temporary restraining order, which was aggravated by an interminable wait for the Food and Drug Administration to determine the safety of certain contraceptives.
Today the RH program, also called the responsible parenthood or family planning program, is still crawling along. Women with the financial means, education and access to health care facilities don't need the program; they enjoy reproductive health care and understand the choices they have in spacing childbirths as soon as they reach reproductive age.
Republic Act 10354, the Responsible Parenthood and Reproductive Health Act of 2012, was supposed to give the same rights and choices to millions of impoverished Filipino women. Nearly six years after the enactment of RA 10354, however, the right to reproductive health remains largely a promise rather than reality for the majority of poor Filipino women.
Observing World Population Day on July 11, the United Nations reminds the international community that family planning is a human right. The UN began observing the special day 50 years ago after the global population hit five billion, putting pressure on limited resources particularly in poor countries. Today the global population stands at 7.6 billion and continues to grow.
The UN Population Fund or UNFPA stresses: "Family planning is not only a matter of human rights; it is also central to women's empowerment, reducing poverty and achieving sustainable development." Yet the UNFPA estimates that some 214 million women in developing regions still lack safe and effective family planning programs.
Gender equity is one area where the Philippines ranks high. But it could rate even better with the full implementation of the RH program. All Filipino women, regardless of social standing, should enjoy the same right to family planning.