EDITORIAL - Closing the gender gap
November 3, 2017 | 4:00pm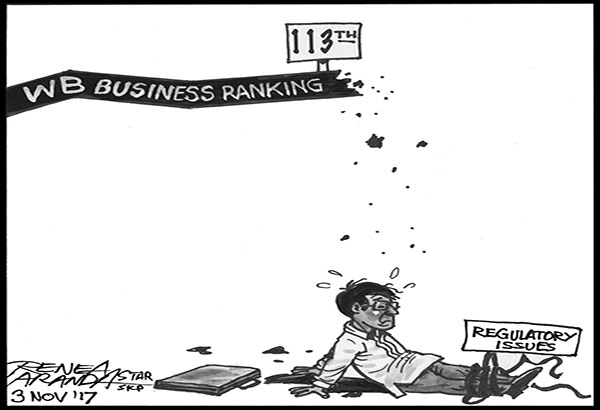 The annual Global Gender Gap Report is one study where the Philippines ranks among the best in the world. Numerous laws and regulations promoting the welfare of women at home, in the workplace and in many aspects of national life have made the country rank high in terms of gender equity. The country is just one of two in the Asia-Pacific that has fully closed the gender gap in education.
In the latest report, however, the Philippines fell three notches to 10th place overall. While the country retained its top spot in Asia, it was nudged to second place in the Asia-Pacific by New Zealand. The 2017 Global Gender Gap report, released Thursday by the World Economic Forum, attributed the slip in the Philippines' ranking to the difference in pay for men and women for rendering similar work.
The report, which covers 144 economies, studies gender gaps in labor force participation, educational attainment, health and survival, and political empowerment. The Philippines would have ranked even higher in previous studies, but weak access to reproductive health services pulled the country down. Today, five years after the RH law was passed after a decade of debate, the law remains unenforced and millions of pesos worth of contraceptives purchased by the government have expired, thanks to the Supreme Court and the snail-paced work of the Food and Drug Administration.
This time, a "worsening performance on the wage equality for similar work done" pulled the country down three notches in the annual WEF report.
For the 10th year in a row, Iceland topped the 2017 Gender Gap Report, followed by Norway and Finland. Rwanda, now recovered from genocide, ranked fourth, ahead of Sweden, Nicaragua, Slovenia, Ireland and New Zealand, with the Philippines rounding out the top 10, just ahead of France and Germany.
Closing the gender gap means empowering all segments of the population. This translates to greater productivity and contributes to an overall improvement in the quality of life. The slip in the country's ranking shows the need for sustained efforts to achieve gender parity.