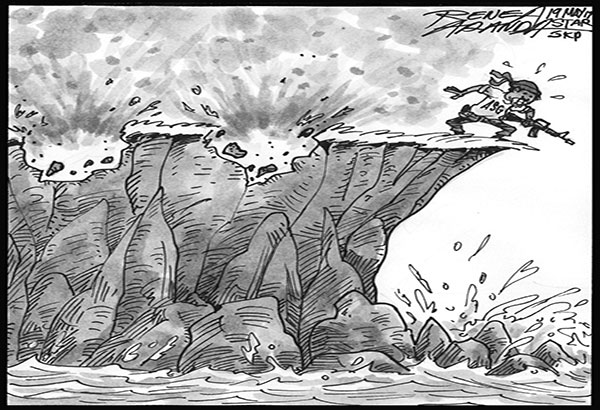 EDITORIAL - Seize the moment
(The Philippine Star) - May 18, 2017 - 4:00pm
With scenic Bohol declared Abu Sayyaf-free following a military offensive, the bandits are surrendering in droves, according to security officials. Those who have surrendered, their supporters and ordinary people have become more willing to pinpoint bandits for arrest or neutralization, the officials also said.
The government must seize this opportunity to weaken the Abu Sayyaf significantly enough to allow the military to declare by July, with credibility, that the bandits have been crushed.
Crushing the Abu Sayyaf has been ordered by a succession of presidents since the terrorist group emerged over two decades ago and began pillaging villages, decapitating hostages, and bombing churches and other soft targets. The group has lost many commanders including its founding chieftains, the brothers Abdurajak Abubakar and Khadaffy Janjalani, but it's a monster with many heads that keep regenerating.
The regeneration is aided by a support network fed by the massive funds raised by the bandits from their criminal activities particularly kidnapping for ransom and piracy. There are recent reports that the group has entered the illegal drug trade.
Ending the Abu Sayyaf threat requires dismantling that support network. If security officials are telling the truth, this is starting to happen as the military sustains its offensive and government forces carry out President Duterte's order to "shoot on sight" Abu Sayyaf members.
The President's order was carried out in Bohol, where the group had reportedly planned to kidnap foreigners and conduct bomb attacks coinciding with the summit in Manila of the Association of Southeast Asian Nations. No such attacks materialized, and for this security forces deserve commendation.
They would earn even louder applause if the Abu Sayyaf would be neutralized for good. This can happen if they are given full support by the civilian government and ordinary citizens. The opportunity is here and the nation must not let it pass.