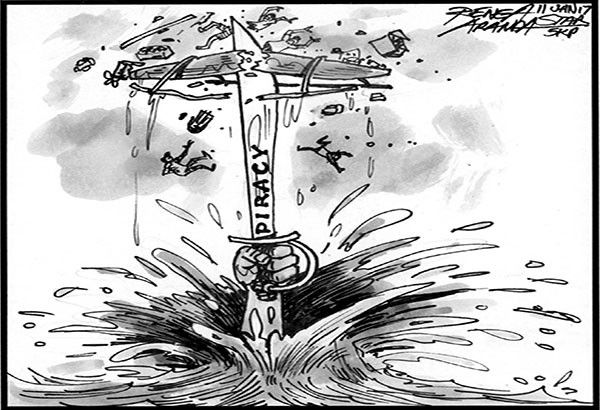 (The Philippine Star) - January 11, 2017 - 12:00am
The bodies were hogtied and bore multiple gunshot wounds. Eight fishermen were killed when gunmen on two pump boats attacked their fishing vessel early yesterday in waters off Laud Siromon Island in Zamboanga City. Seven other fishermen managed to jump off the boat and swim to safety as the gunmen believed to be pirates opened fire.
It was just the latest attack in the pirate-infested waters in the area. Rampant piracy has held back development and poverty alleviation efforts and fueled armed conflict particularly in the provinces of Basilan, Sulu and Tawi-Tawi. It's no coincidence that the Abu Sayyaf and other armed groups operate in the lawless areas of the three island-provinces.
Pirates abound in the waters shared by the Philippines with its closest neighbors Indonesia and Malaysia. The bandits typically prey on those whose families, companies or governments can be pressed to pay ransom. It's unclear why the eight men were killed; investigators are reportedly looking into a clan feud, which is common in the area, or a fight among fishermen's groups.
Regardless of the reason, the attack should prompt the government to pour more resources into fighting piracy in that area. Pirates not only dampen economic activities in the island provinces of Mindanao but also scare away tourists in other parts of the country. Foreigners have been snatched for ransom in the high seas and resorts in Malaysia and then turned over to the Abu Sayyaf. Not all foreign travelers are persuaded that the bandits' areas of operation are confined to a small area of the Philippines.
The latest attack should also lead to closer cooperation between the country and its neighbors in fighting piracy. Joint patrols can be undertaken and security coordination enhanced. All countries in the region have a stake in keeping the seas safe from pirates.