Solar Philippines Nueva Ecija IPO is today
December 17, 2021 | 8:45am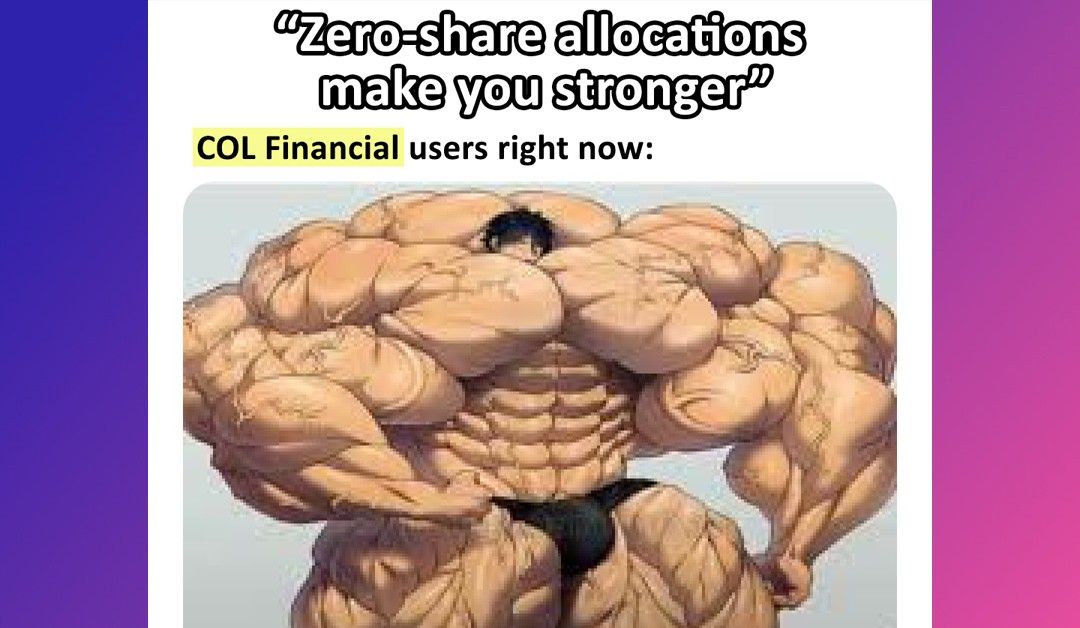 This unusual specimen will go on sale today. I've covered the peculiarities of this IPO from several different angles in the past, from how it's the first IPO of its kind under the PSE's renewable energy exception for operating history, to how it's the PSE's first pure-play solar power generation stock, and even to how it will go forward without a stability fund despite the, erm, the controversy of Medilines Distributors [MEDIC 1.40 0.71%].
Thank you to all of the Barkadans that filled in the MB Allocations Poll for the Solar Philippines Nueva Ecija [SPNEC 1.00] IPO; I was able to pull some interesting info that I'd like to share. First, out of 42 responses, Barkadans reported requesting more than P5.92 million SPNEC IPO shares through various means.
Out of the 5.92 million shares requested, however, Barkadans were only allocated 3.29 million shares (~55% of total requests). Many Barkadans used PSE EASy for their requests (perhaps as a result of the writeup from the MB Allocations Poll for the The Keepers [KEEPR 1.37 2.24%] FOO), requesting 773k shares (allocation: 460k; 60%), but the most popular broker in this study was Abacus / MyTrade, with 1,370k shares in requested subscriptions.
Perhaps requests were fulfilled in full because Abacus was the underwriter in this go-round (they only satisfied 66% of requests for that KEEPR FOO), but 10)% of the 1,370k requests were allocated.
Philstocks had a similar success rate. But then things start to get pretty grim; FMS and BDO Sec both granting only 26% allocations, and COL Financial bringing up the rear with an almost laughable 5%.

MB BOTTOM-LINE
I don't know what's going to happen today. Given the climate, I wouldn't be surprised to hear that SPNEC hit the P1.50/share ceiling, and I wouldn't be surprised to hear that it hit the P0.70/share floor. That's just the way things are right now.
This trade's the only thing happening today, so all eyes will be on it from the very start and I expect the volume on this will be pretty heavy, especially if it moves (in either direction) right away.
Nervous IPO holders with paper hands might panic at the sight of red, and opportunistic traders hoping for a rip might jump in at the sight of green.
With no stability fund, any moves below the offer price could be sharper than we're used to seeing, so if you aren't in this stock for the long-haul, consider your risk tolerance levels and set your mental (and physical) stops accordingly.
The moral of the story here is this: always react based on your strategy. If you're in this stock for the short term, then if the price isn't doing what you thought it would, you've got to react accordingly. If you're in it for the long term, what the stock does today might be much less concerning to you.
Basically, if you bought IPO shares hoping for a one-day flip, and then if the price drops 20% you quickly decide that solar power really is the energy source of the future and maybe it's worth seeing what will happen next quarter, you're just a sando bag in the wind with no plan and no goalposts to evaluate new information.
I feel like a downer always reminding Barkadans about the downside, but it's important to keep in mind. IPOs aren't low-stakes parties; they're intense collisions of estimates and actuals, of the pitch deck and the street price, and most of all, of emotions and judgment. Be careful and good luck!