China exploration of Benham Rise: Trust, but verify
February 1, 2018 | 11:21am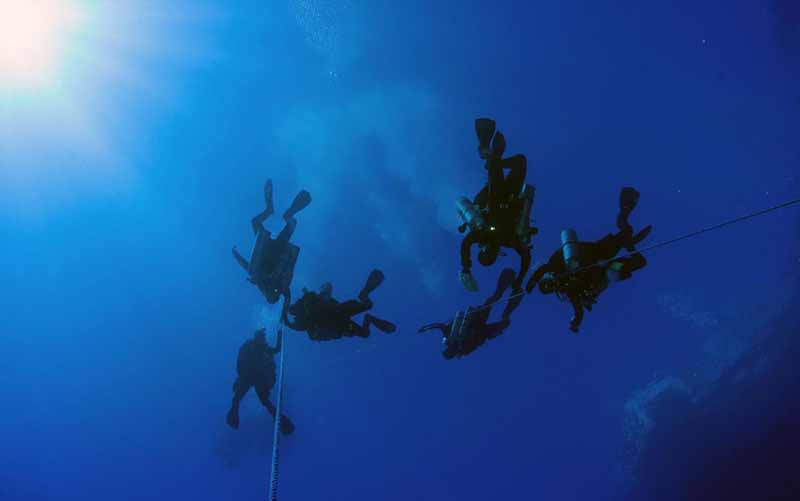 "Trust, but verify." This was one of the most poignant quotes from former American president Ronald Reagan, specifically in the context of geopolitics. Ironically, it was originally a Russian proverb, which the American president deftly deployed to deal with the Soviet Union at the height of the Cold War.
Those were, however, more than just wise words, but instead a valuable strategic dictum, which served as the foundation of Reagan's years-long chess-like negotiations with his Soviet counterpart Mikhail Gorbachev.
Reagan believed in cooperation and confidence-building measures with even the most bitter and existential rivals – but, crucially, from a position of strength and with eyes wide-open. In many ways, the Philippines faces a similar dilemma vis-à-vis China, particularly in the South China Sea and over the past year or so in the Benham Rise.
Most Filipinos are somehow familiar with the nature of the disputes in the South China Sea and more specifically, the West Philippine Sea, which pertains to areas that fall within our Exclusive Economic Zone in the area.
Yet, it behooves us to understand what is at stake in the Behnam Rise, which falls in the Western Pacific and within the Philippine Sea. We have to keep in mind that what we are talking about here is neither an island, rock nor a low-tide elevation similar to the land features we claim and occupy in the South China Sea, but instead a volcanic ridge, which is part of our extended continental shelf.
Thus, in the Benham Rise we do have "sovereign rights"— rather than "sovereignty," since we're not talking about a full-fledged island or land formation — based on Article 77 of the United Nations Convention on the Law of the Sea, which makes it clear that a coastal state has sovereign rights over its continental shelf for the purpose of "exploring it and exploiting its natural resources."
Crucially, those rights are "exclusive," meaning other states can only do so with our express permission. The distinction between "sovereign rights" and "sovereignty" is not a major categorical difference. They are both manifestations of exclusive rights of a coastal state along a broad spectrum of jurisdictional regime.
Yes, we can't claim the whole body of water above the ridge as our "territory" per se, but we have full and exclusive sovereign rights over "mineral and other non-living resources of the seabed and subsoil together with living organisms belonging to sedentary species" in the area. This was affirmed by a 2012 United Nations ruling, which, per UNCLOS Art. 76 no. 8, is "final" and "binding" on all signatories to the Convention.
Other states are certainly correct to emphasize their rights to freedom of navigation (FON) and overflight (FOO) in the area per UNCLOS, but that's very rich when it comes from a country like China, which rejects an UNCLOS-based arbitration ruling as a "piece of trash paper" and claims the whole South China Sea as its own "blue nation soil" -- not to mention impedes FON and FOO through massive reclamation and militarization in the Spratlys and Paracels.
In principle, there is nothing wrong with allowing other countries to conduct Maritime Scientific Research (MSR) in the Benham Rise so long as they meet our qualification criteria. And we should indeed cooperate with neighboring states such as China for confidence-building purposes as well as absolute gains of cooperation with better-endowed nations. Flatly rejecting any form of scientific cooperation with China is shortsighted.
Much has been said about the Philippines' collaboration with institutions from the United States, Japan and other countries in the Benham Rise, which is rich in seabed resources, but any MSR agreement with a country like China stands out precisely because of the fact that the emerging superpower has a long-term strategy of dominating its adjacent waters.
Under its own version of the so-called "Island Chain Strategy," China seeks naval dominance in both the East and South China Seas, part of the so-called "first island chain," as well as the Western Pacific, specifically parts of the so-called "second island chain."
In China's view, the best way to defend itself from external threats, particularly the U.S., is through domination of adjacent waters – creating a maritime buffer zone as a perimeter of defense, especially for its own burgeoning maritime interests and naval capabilities, including state-of-the-art submarine bases in Hainan.
Year after year, Chinese applications for MSR in the Benham Rise have been rejected, precisely because they have refused to even accommodate, per our requirements, a single Filipino scientist to do onboard monitoring during their research. We simply don't know the exact nature of their reported presence in the area in recent years.
This year, they have reportedly fulfilled our requirements (though it seems not in the case of a far more reputable French institution). The MSR between Institute of Oceanology of Chinese Academy of Sciences and the University of the Philippines Marine Science Institute, its local partner, is supposed to focus on studying climate-driving ocean currents. This looks all fine and innocuous, if not commendable.
But the question remains: What is the ultimate goal of China? Many defense experts fear that MSRs are just a convenient cover for more robust security goals, namely monitoring of American naval assets in the area through placement of sensors and other surveillance equipment. We will never know for sure what are China's intentions, but it's important for us to cooperate yet with eyes wide open. As Reagan put it, trust but verify.
RELATED: China: Philippines can't claim Benham Rise | China: We respect Philippines' rights over Benham Rise
Related video:
Richard Javad Heydarian is a non-resident fellow of think tank Stratbase Albert del Rosario Institute, a partner of Philstar.com.