'Few to no oil' coming from sunken tanker – PCG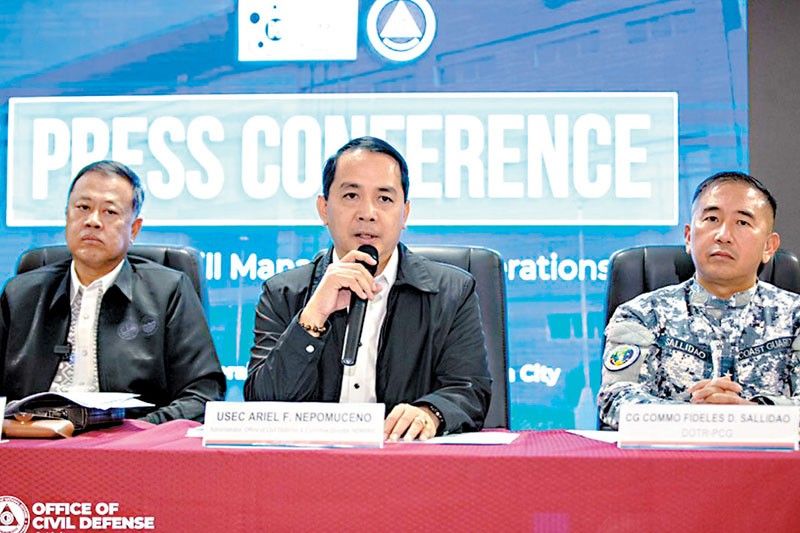 MANILA, Philippines — "Few to no oil" is coming out of the sunken motor tanker Princess Empress, according to the Philippine Coast Guard (PCG).
The dynamic support vessel, Fire Opal, which was deployed to siphon the remaining fuel oil from the tanker, used remotely operated vehicles and opened the cargo oil tanks on Thursday.
The PCG said around 50 liters of oil were found in the cargo oil tank on the right side of the vessel and 75 liters on the left side.
The agency said the hatch cover of one of the cargo oil tanks is open, but "no oil is coming out."
The amount of oil in the cargo oil tanks in the starboard and port may also have minimal amount of oil, the PCG said.
Two other cargo oil tanks will be checked.
The PCG said it is monitoring oil that may leak from the tanks.
Princess Empress was carrying 800,000 liters of fuel oil when it sank off the coast of Naujan, Oriental Mindoro on Feb. 28.
The PCG had earlier said between 120,000 to 240,000 liters of oil would be removed from the sunken tanker.
It may take 20 to 30 days before siphoning of oil can be completed, the National Task Force on Oil Spill Management said.