Night fares? LTFRB warns EDSA bus firms
December 6, 2022 | 12:00am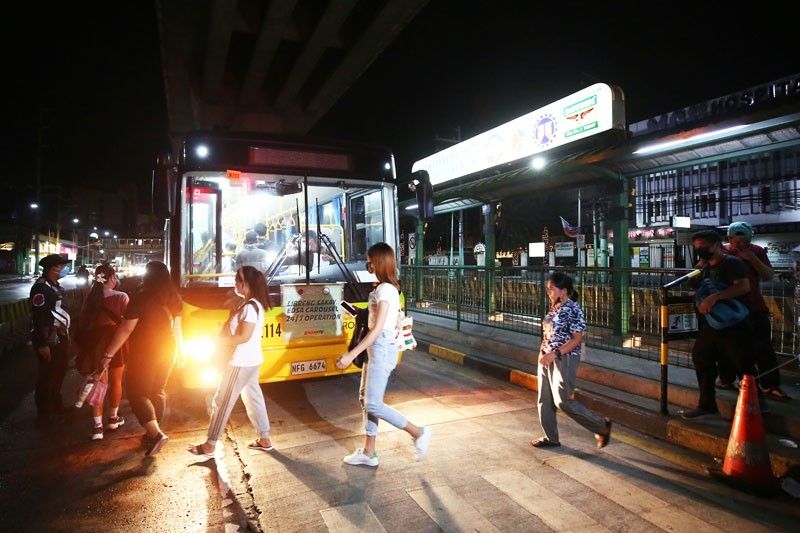 MANILA, Philippines — The Land Transportation Franchising and Regulatory Board (LTFRB) has reminded the public that bus rides along the EDSA carousel are free around the clock for the whole month of December.
The LTFRB issued the clarification amid reports that some passengers were being asked to pay bus fares during the nighttime trips.
In an interview on dzBB on Sunday, LTFRB executive director Robert Peig said the transport regulatory body has yet to receive complaints against bus operators and drivers for charging passengers.
"But we will look into reports that passengers are being asked to pay bus fares during the trips from 11 p.m. to 4 a.m.," he said.
Peig said bus operators would be blacklisted and fined P5,000 if their personnel are caught collecting payment from commuters.
The suspension of the driver's license will be recommended to the Land Transportation Office.
Last month, the LTFRB passed Board Resolution 174 for the 24-hour free ride on the EDSA busway from Dec. 1 to 31.
Prior to this, the government offered free rides on the EDSA carousel from 4 a.m. to 11 p.m. only.
The board is also looking at deploying more buses amid reports of longer waiting time for passengers, according to Peig.
The delay in trips may be because of the increase in ridership at nighttime, especially this Christmas season, he said.
Peig said the ridership from 11 p.m. to 4 a.m. increased from 14,000 passengers at the start of December to 21,000 last Saturday.
The free bus rides on EDSA will end on Dec. 31 amid the lack of funding for the government's service contracting policy under the 2023 National Expenditure Program.