Over 2.5 million Quezon City residents fully vaxxed
August 15, 2022 | 12:00am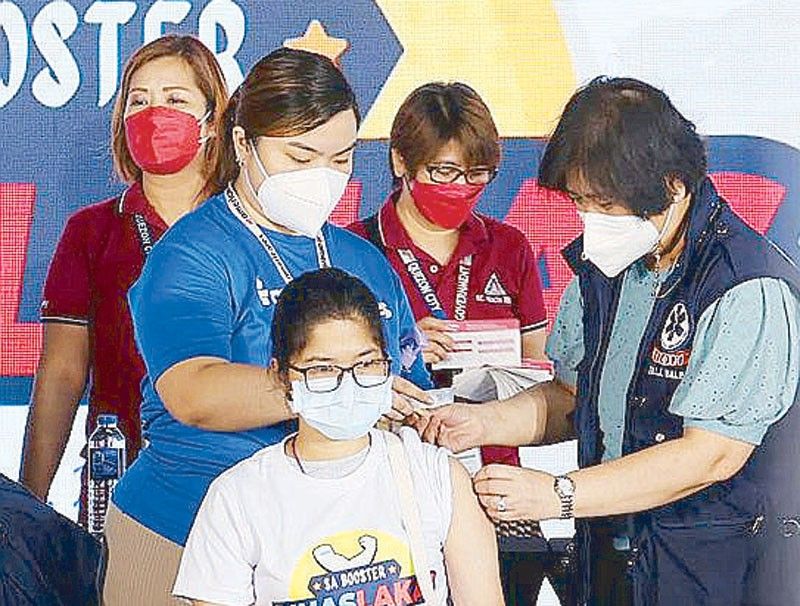 MANILA, Philippines — More than two million Quezon City residents have been fully vaccinated against COVID-19, the local government reported over the weekend.
The local government said a total of 2,557,497 residents had been fully vaccinated as of Aug. 13.
Also considered as fully vaccinated were those who received the single-dose Janssen vaccine.
City hall said 1,233,770 residents have received their booster shots.
A total of 6,361,687 vaccine doses have been administered since the start of the city government's "QCProtekTODO" vaccination drive.
Of those vaccinated, 2,419,990 are adult residents and workers in Quezon City while 408,790 are minors.
The local government said the vaccination of minors with or without comorbidities would continue simultaneously with the inoculation of adults.
City hall advised residents to register at QC Vax Easy website https://qceservices.quezoncity.gov.ph/qcvaxeasy.
The local government reminded the people to continue following health protocols as COVID-19 cases in the city continue to rise.
Citing data from the OCTA Research Group, the local government said COVID cases in the city had risen to 279 from 245 last week.
Quezon City's positivity rate or the number of people testing positive for the virus also climbed to 17.9 percent from 15.2 percent last week and 12.9 percent two weeks ago.
The city remains under moderate risk for COVID-19.
Last week, Quezon City was classified as moderate risk both by the Department of Health and the OCTA Research Group after COVID-19 cases reached 245 from the previous 221 when the city was under the low risk status.
The city's reproduction rate or the chance for a COVID-positive person to infect another individual slightly dropped to 1.23 percent from 1.29 percent last week.
A reproduction rate of below one percent means that there is a very low risk for a COVID-positive person to spread the virus.
City hall reminded residents to continue observing COVID protocols such as wearing of face mask and frequent hand washing.
"We are asking the people to strictly follow the minimum health standards to remain protected against the virus," the local government said.