Belmonte: Get tested for COVID-19, dengue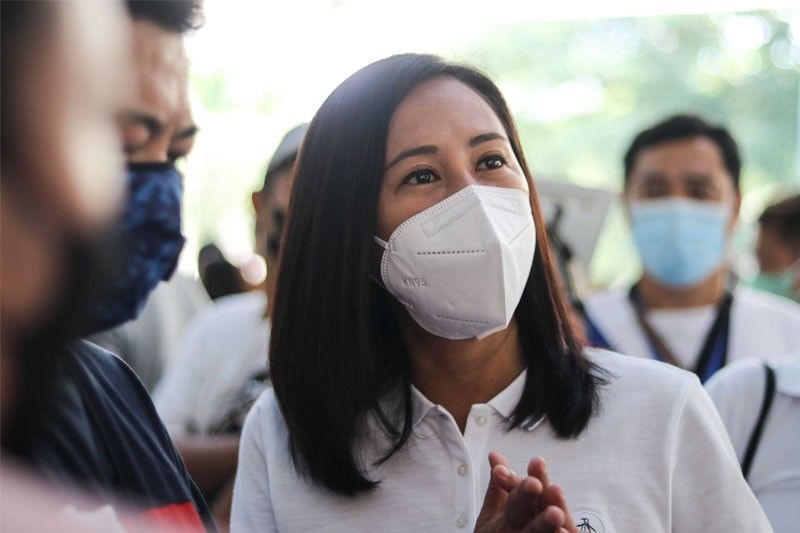 MANILA, Philippines — Quezon City Mayor Joy Belmonte yesterday asked her constituents to get tested for both COVID-19 and dengue, noting that these diseases have similar symptoms.
Belmonte made the call as the number of COVID-19 and dengue cases in the city continue to rise.
"We are seeing an increase in COVID and dengue cases. So we are encouraging residents to get tested so they can seek consultation and start treatment early," she said.
The city Epidemiology and Surveillance Unit recorded 1,280 dengue cases from January to July 28, with seven deaths. The figure is higher by 129.8 percent compared to the same period last year.
Meanwhile, data from the OCTA Research Group showed that the number of COVID-19 cases in Quezon City reached 245 in the past week.
The positivity rate or the number of people testing positive for the virus also increased to 15.2 percent from 12.9 percent last week.
The Department of Health and the OCTA Research Group have classified Quezon City as moderate risk for COVID-19 from the previous low risk status.
City health department officer-in-charge Esperanza Arias advised residents with fever for two to five days to seek consultation at the nearest barangay health.
According to the Department of Health, symptoms of dengue include sudden onset of fever plus two of the following: headache, body weakness, joint and muscle pains, pain behind the eyes, loss of appetite, vomiting, diarrhea and skin rashes.