Quezon City now moderate risk for COVID-19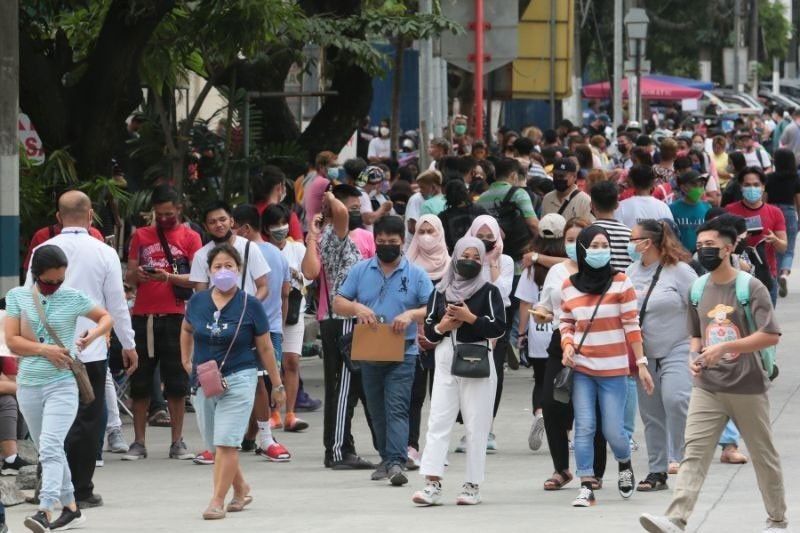 MANILA, Philippines — Quezon City residents have been reminded to continue observing health protocols as the city was placed under the moderate risk category amid an uptick in COVID-19 cases.
Citing data from the OCTA Research Group, the local government said COVID-19 cases in the city increased to 245 from 221 in the previous week.
The positivity rate or the number of people testing positive for the virus also climbed to 15.2 percent from 12.9 percent.
Because of the surge in COVID cases, the Department of Health and the OCTA Research Group placed Quezon City under moderate risk level from its previous low risk status.
"This means that there is a moderate risk of exposure to COVID-19 in the city," the local government said.
The reproduction rate or the chance for a COVID-positive individual to infect another person dropped to 1.29 percent, according to the city government.
The reproduction rate of below one percent means that there is a very low risk for a COVID-positive individual to cause another infection.
The local government urged the people to strictly follow the minimum health standards such as wearing of face masks, avoiding confined, crowded and close-contact settings, ensuring proper ventilation in indoor spaces and taking advantage of the city's parks and open spaces.
City hall also encouraged residents to get vaccinated and boosted against COVID-19.