Robredo to receive honorary doctorate from Ateneo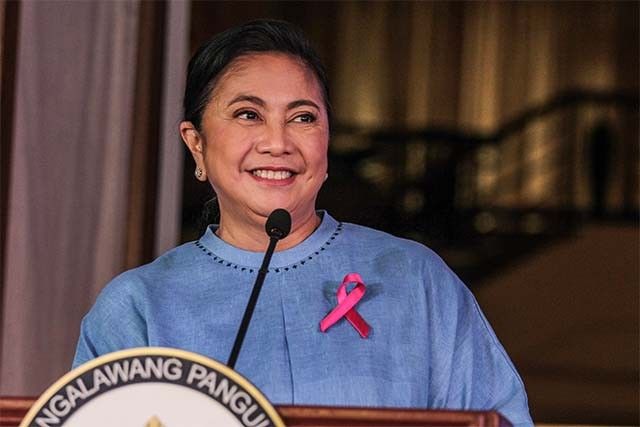 MANILA, Philippines — Former vice president Leni Robredo will be conferred an honorary doctorage degree by the Ateneo de Manila University for her contributions during her tenure as the second highest official of the land.
The Ateneo de Manila Board of Trustees resolved to confer on Robredo the degree of Doctor of Philosophy in Economics, honoris causa, university president Roberto Yap said on Wednesday.
The conferment will take place on Aug. 27.
According to Yap, honorary degrees are conferred upon those who have been recognized for making notable and invaluable advancements in their field.
Yap said Robredo made remarkable contributions toward poverty alleviation despite having limited government funding.
She was able to do this through programs implemented with a vast network partners, both local and international, the Ateneo president said.
"Her responses to the pandemic, natural and man-made disasters as well as violations against human rights and the Philippines' national sovereignty demonstrate a leadership that is both strategic and compassionate, qualities which we hope to form in our students, graduates and employees," Yap said.
On July 1, Robredo launched the Angat Buhay non-government organization to continue the programs she initiated when she was vice president.
In a statement on Wednesday, Robredo said they are coordinating with volunteer groups to provide assistance to those affected by the magnitude 7.0 earthquake in Northern Luzon.