Army reservist, cohort nabbed for extortion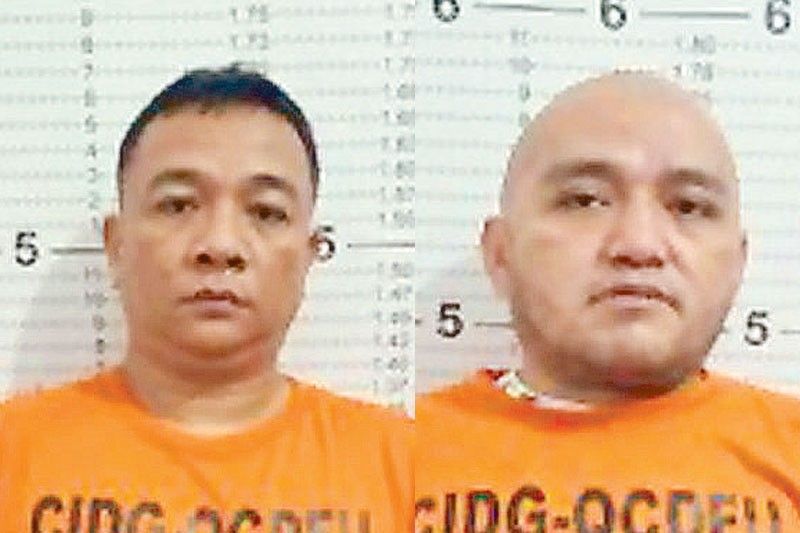 MANILA, Philippines — An Army reservist accused of extortion by his former partner, who is a soldier assigned with the Army Support Command (ASCOM), was arrested in Taguig City on Tuesday.
Brendie de Guzman, 43, was nabbed by operatives of the Criminal Investigation and Detection Group under the supervision of CIDG director Maj. Gen. Eliseo Cruz at the ASCOM's canteen in Barangay Fort Bonifacio.
De Guzman's cohort, Giovanni Santi Magbiray, 43, was apprehended during a follow-up operation in Barangay Ligid Tipas.
Prior to the operation, De Guzman's former partner, a female soldier with the rank of technical sergeant, lodged a complaint against him for alleged extortion.
Col. Randy Glenn Silvio, CIDG National Capital Region field unit chief, said the complainant revealed that she was a victim of psychological and economic abuse.
The victim told probers that De Guzman allegedly demanded P356,000 in exchange for her Glock 17 Gen4 9mm handgun, which the suspect stole from her on April 29.
The CIDG conducted an entrapment operation leading to De Guzman's arrest.
Magbiray was apprehended after De Guzman pointed to him as the one in possession of the firearm.
Silvio said De Guzman is an alleged member of a crime ring involved in the fraudulent recruitment of Army applicants and processing of military personnel's loan applications.
The suspects are being held on charges of robbery, extortion and violation of Republic Act 10591 or the Comprehensive Law on Firearms and Ammunition.
A separate complaint for qualified theft and violation of the violence against women and children law will be filed against De Guzman, the CIDG said.