Late start, lack of toilets plague Wattah-Wattah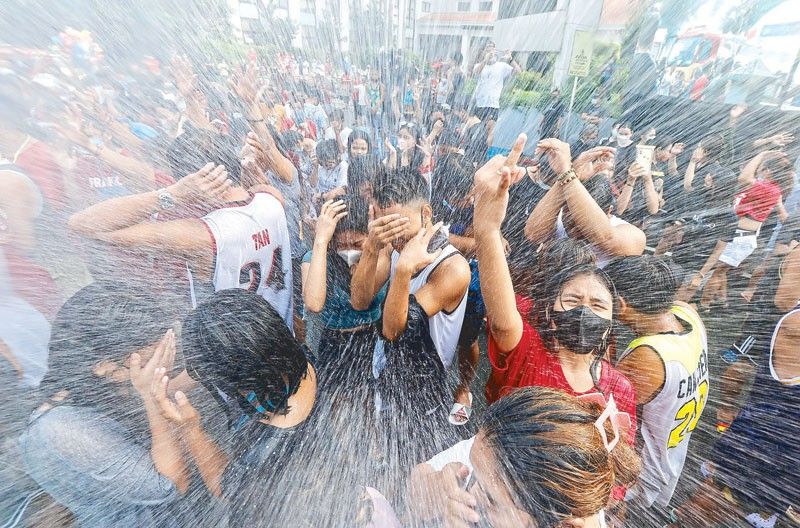 MANILA, Philippines — Residents expressed dismay over the lack of portable toilets and the late start of the Wattah-Wattah festival in San Juan yesterday.
The captains of the city's 21 barangays were directed to have their participants for the festival and the street dance competition at the Pinaglabanan Shrine as early as 6 a.m.
The participants ranged in age from as young as nine to above 60 years old.
Although food packs were served to participants, residents said there were no portable toilets in the area.
"And when you go to city hall, it is also closed. There are no places to relieve ourselves," one resident said.
Mayor Francis Zamora said on Thursday the festival would start at 6 a.m.
The cultural dancers were told that the street dance competition would start at around 8 a.m., when the "watercade" of firetrucks ends at the shrine after going around the city.
The street dance competition reportedly started at past noon.
The festival was banned since the COVID-19 pandemic started in 2020.
Some of the participants in the festival failed to wear face masks. Zamora said the wearing of face masks is still required except for performers.