Tondo hospital evacuates 9 patients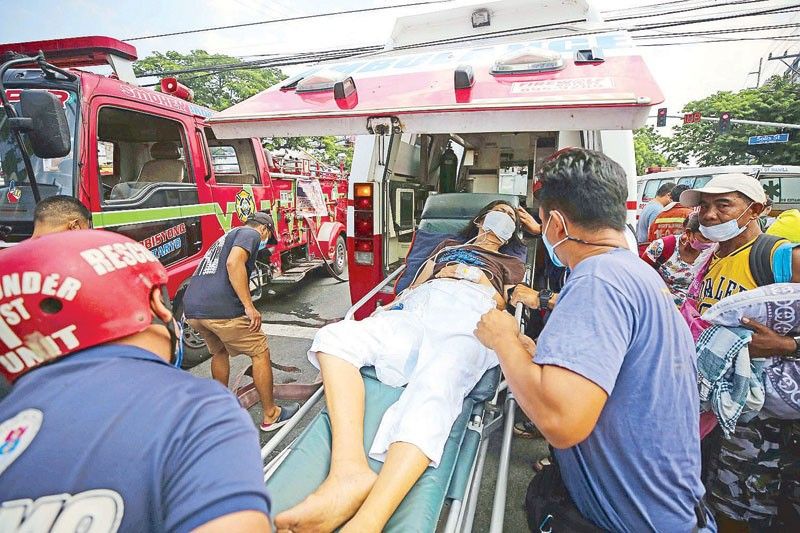 MANILA, Philippines — Nine patients were evacuated from the Ospital ng Tondo yesterday after fumes from a fire that razed a nearby residential area penetrated the facility.
Eight of them, all seniors, were transferred to the Gat Andres Bonifacio Memorial Medical Center, according to hospital officials.
The remaining patient, who was sedated in preparation for a procedure, had to be discharged, they added.
The fire destroyed three two-story houses, all made of light materials, along Abad Santos Avenue.
The blaze started at around 9:30 a.m., reached first alarm and was put out at around 10:49 a.m.
No one was killed or hurt in the fire, which damaged property worth an estimated P250,000.