4 dead in Caloocan fire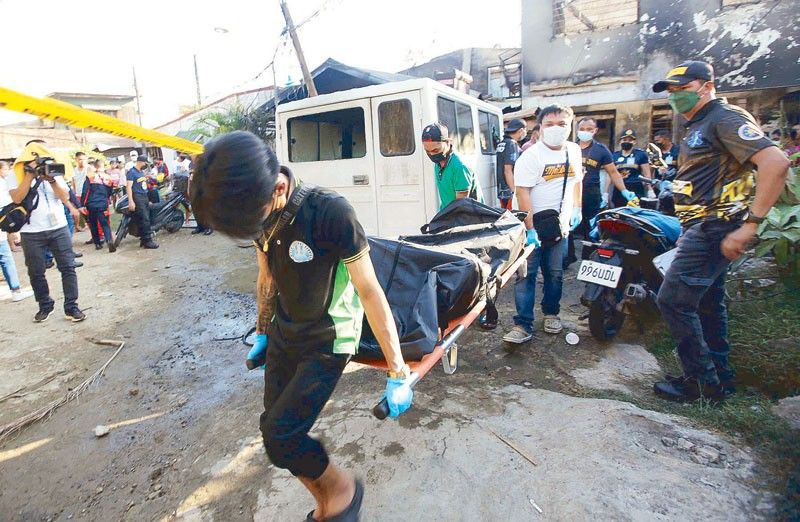 MANILA, Philippines — Four persons died and two others were reported missing when a fire broke out at a residential area in Maypajo, Caloocan City yesterday.
Arson probers said the fatalities were charred beyond recognition.
Of the four fatalities, two were found outside their homes, including one who was discovered under a burnt L-300 van, according to a report on dzBB.
The Bureau of Fire Protection (BFP) said the blaze broke out along C. Namie street in Barangay 37 and reached the first alarm at around 12:51 p.m.
The fire spread to three other houses before it was declared under control at around 1:22 p.m.
Firefighters said they had difficulty putting out the fire due to a live wire blocking the passageways.
Authorities have launched a search for the missing victims.
The BFP said at least 15 families were left homeless.