5,599 cops axed since 2016 over grave offenses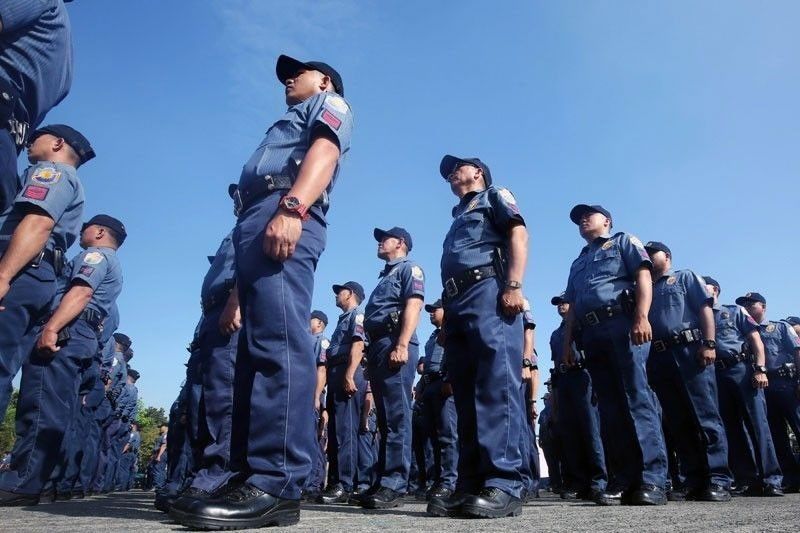 MANILA, Philippines — A total of 5,599 police officers were dismissed from the service under the Duterte administration for grave offenses, including involvement in illegal drugs.
The Philippine National Service (PNP) said the police scalawags were dismissed from the service from July 2016 to March 30, 2022 after facing administrative charges.
Of the number, 714 police officers were kicked out of the service for cases related to illegal drugs.
The PNP attributed the dismissal of the police officers to the aggressive stance of its Internal Affairs Service (IAS) in handling and investigating administrative cases.
The US Department of State, in its 2021 Country Reports on Human Rights Practices, said the PNP's institutional deficiencies and the public perception that corruption in the police force has continued, adding the IAS has remained "largely ineffective."
Although not completely disregarding the report, the PNP said it is unfair to be regarded as an organization that tolerates impunity and human rights abuses, noting its accomplishments in weeding out scalawags from its ranks.
"The PNP will always stand for what is right, just and fair. Although it's going to be an uphill battle for the PNP, we will be enforcing the law without fear and favor," it said in a statement.
The PNP added that 1,129 of its personnel were demoted; 10,490 were suspended; 848 faced forfeiture of salary; 2,475 were reprimanded; 208 were restricted and 286 had their privileges withheld due to other offenses.
"These numbers of penalized personnel reflect the PNP's commitment to cleanse its ranks in order to carry out their mandate in protecting the community," the PNP said.