Barkadahan Partylist ranks in Pulse Asia Survey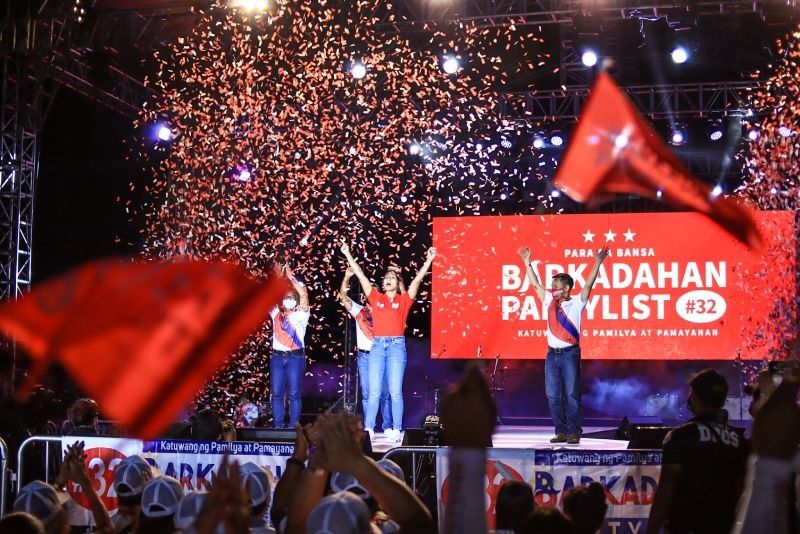 MANILA, Philippines — #32 Barkadahan Partylist, an organization focused on providing a voice in government to the underserved, ranked in the most recent Pulse Asia Research, Inc. survey for 2022 covering the period Feb.18 to 22, 2022.
Barkadahan first congressional nominee Ren Pasco expressed her gratitude to all who have remained steadfast in their support for the organization and have made this possible.
"On behalf of Barkadahan, I wish to say thank you to all who share in our belief that no Filipino was ever destined to be poor. Rising from poverty stems from self-determination. No one has ever risen from the depths of poverty alone, as there must be someone willing to champion their cause," Pasco said.
The statement encapsulates what the partylist has stood for as members benefited through past projects, how they in Barkadahan have been able to champion their members through scholarship allowances, accidental death and permanent disability benefits, free medical consultation and care including surgeries, and feeding programs for health and nutrition concerns.
This care for members they wish to expand to the rest of the Filipino population as they outlined a specific and noteworthy legislative platform that focuses on the provision of employment, livelihood and better opportunities, the creation of beneficial work environments for persons with disabilities, and the push for laws that end discrimination in the workplace, especially for those affected by issues involving sexual orientation and gender identity or expression.
Pasco ended by echoing what she said during the grand rally held by the partylist hopeful in Quezon City: "Every story we have listened to, every teardrop we have witnessed, the hardship and desperation we have felt from our kabarkadas who continue to fight and face life's challenges will serve as our guide and inspiration in order to continue our Barkadahan."
To learn more about #32 Barkadahan Partylist and how they can be partners in nation-building and in how they plan to help the Filipino rise from poverty, visit www.facebook.com/barkadahanpartylist.