DOJ: 1 of 2 escaped inmates injured
January 24, 2022 | 12:00am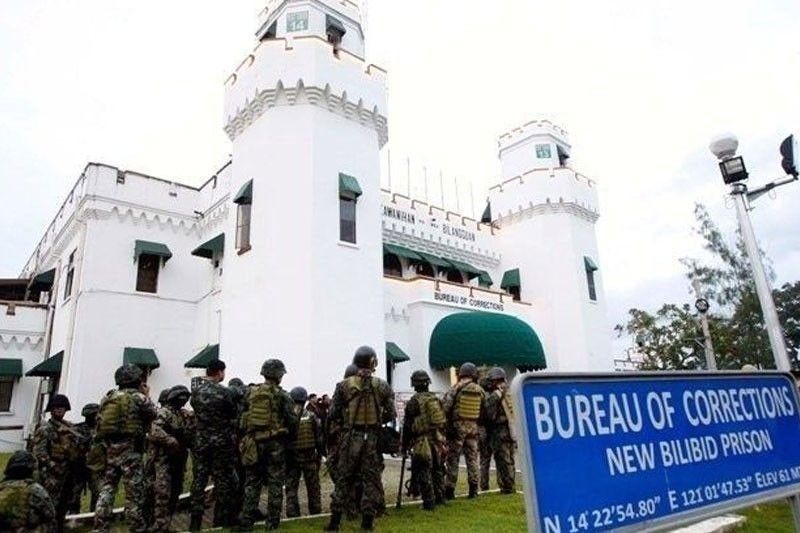 MANILA, Philippines — One of the two missing inmates who escaped from the New Bilibid Prison (NBP) in Muntinlupa last week sustained foot injuries, an official of the Department of Justice (DOJ) said yesterday.
Drakilou Falcon, one of the inmates still being hunted by authorities was injured during an encounter, based on the report of the Bureau of Corrections, according to Justice Undersecretary Deo Marco, who is in charge of the BuCor.
"The BuCor hoped that since he was injured it would slow him down, but up to now they have yet to recapture him," Marco said.
The other escaped inmate being hunted by police is Chris Ablas.
Two other convicts – Pacifico Adlawan and Arwin Bio – who escaped from the national penitentiary on Jan. 17 were reportedly killed during the manhunt operations.
Marco said the BuCor coordinated with the police and Philippine Coast Guard to recapture the inmates.
"Tracker teams have been deployed and wanted photos of Falcon and Ablas have been posted in several places for their arrest," he said.
Two officials of the NBP have been relieved from their posts following the jailbreak.
BuCor chief Gerald Bantag sacked NBP maximum security compound head Brig. Gen. Arnold Guzman and NBP guard commander Maj. Israel Basi.
Brig. Gen. Roy Villasi has been named acting chief of the NBP's maximum security compound. Maj. Reynaldo Tuguinay replaced Basi.
Marco said Bantag had taken measures to tighten the security in Bilibid, including the deployment of Special Weapons and Tactics officers.