6,000 register for Manila Zoo vaccination
January 20, 2022 | 12:00am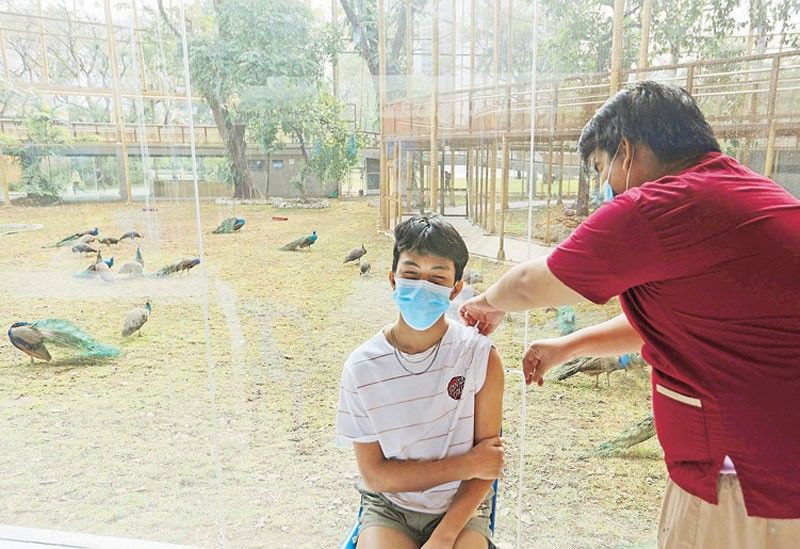 MANILA, Philippines — Over 6,000 senior citizens and minors have registered online to get COVID-19 jabs at the renovated Manila Zoo.
During his visit at the opening of the new inoculation site yesterday, Manila Mayor Isko Moreno said there is public clamor for the vaccination at the zoo to run until the end of the month.
"We have confirmed 6,300 reservations so far. We can open this until Jan. 31, then we'll see what will happen, and then we can make it bigger in terms of number or foot traffic," Moreno said.
The Manila Zoo vaccination site can accommodate 1,000 minors aged 12 to 17 as well as senior citizens.
Moreno said he may allow more slots for vaccination depending on the number of COVID-19 cases.
Children and the elderly are encouraged to stroll around the refurbished zoo, with its elevated viewing decks and glass animal enclosures, according to the mayor.
"I want families to come here so that they can experience a new environment after several days of being trapped in their houses, so that our grandparents and children can unwind and relax from the toxicity and the threat posed by COVID-19," Moreno said in Filipino.
"They can stroll around and there's a vaccine available. So it's like hitting two birds with one stone," he added.
Moreno said the city government is ready for the vaccination of minors aged five to 11, which the national government targets to roll out in February.
At least 7,000 of this age group have registered for inoculation in the city, Moreno said.
The city government vaccinated 23,676 people on Monday, its second highest single-day jabs since July 31 last year when 44,584 vaccines were administered.
Moreno attributed the high vaccination rate to the city's drive-through inoculation sites for public utility vehicle drivers, delivery riders, motorists and non-Manila residents.
Antiviral pill
Meanwhile, the Manila city government will procure the generic antiviral drug Bexovid for the treatment of mild to moderate symptoms of COVID-19.
Moreno said the city's application for a compassionate special permit has been granted by the Food and Drug Administration (FDA), paving the way for the city to purchase the drug, the first generic version of Pfizer's Paxlovid.
"With the FDA's approval, we can give the drug to patients once our advance order arrives," he said.
Bexovid may be used by patients aged 12 and above, with mild to moderate COVID symptoms. The antiviral pill can reduce the risks of hospitalization and death, according to health experts.
The city government has been offering free COVID drugs such as Remdesivir, Tocilizumab, Baricitinib and Molnupiravir.
Moreno said even non-Manila residents can avail themselves of the free medicines from the local government.