Be compassionate toward unvaxxed, Quezon City tells enforcers
January 19, 2022 | 12:00am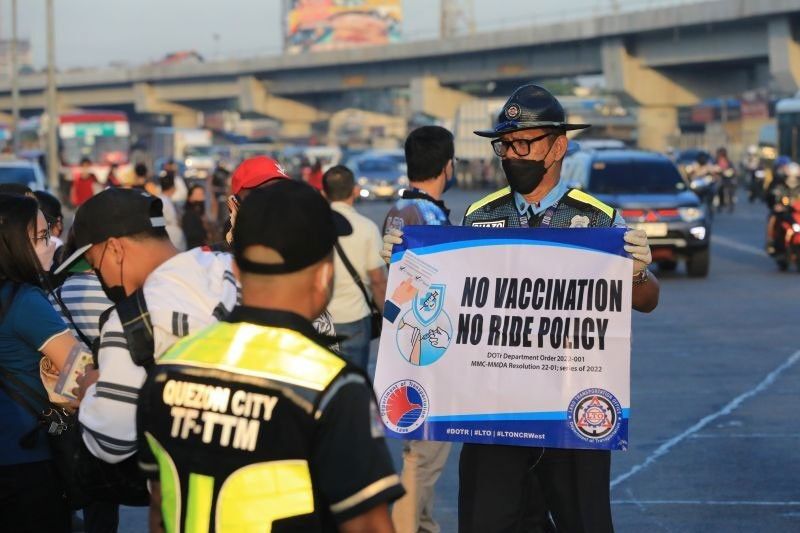 MANILA, Philippines — The Quezon City government yesterday appealed to law enforcers to be more compassionate in implementing policies against unvaccinated individuals, especially those who have valid reasons such as persons with medical conditions or waiting for the schedule of their second dose.
In a statement, the city government said it was saddened by a report of a resident who was not allowed to ride the EDSA Carousel bus even after showing her vaccination card issued in Quezon City.
The local government clarified that members of the Philippine National Police Highway Patrol Group were the ones who prevented the woman from riding the bus and not enforcers employed by the city government.
"With this, we appeal to our fellow public servants to be more careful and compassionate when implementing policies, guidelines and the law," it said in Filipino.
"In Quezon City, the local government will be more understanding to those who have already received their first dose and are awaiting schedule for their second dose, as well as those who have medical conditions that prevented them from getting vaccinated," it added.
The city government said it would also offer COVID-19 vaccines to unvaccinated passengers, noting that its law enforcement cluster is only giving warnings to those who are outside their homes.
"For those who are willing to get vaccinated, our QBus will bring them to the vaccination site," it said.
"In addition, to encourage ambulant and market vendors, we are also offering an incentive of P2,000 from Jan. 8 to 31 for those willing to get vaccinated," it added.