Isolated Quezon City residents to get care kits, food packs
January 15, 2022 | 12:00am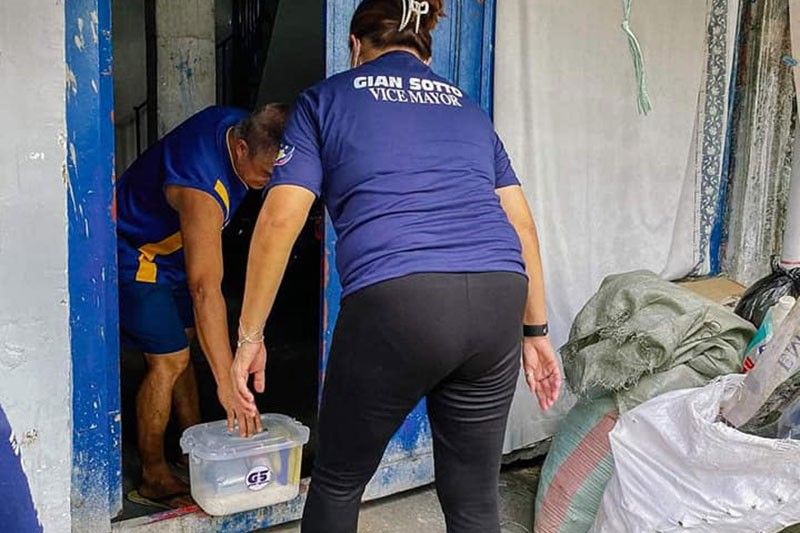 MANILA, Philippines — The Quezon City government will provide care kits, food packs and other assistance to residents who will be required to undergo home quarantine due to COVID-19.
Mayor Joy Belmonte approved the updated set of guidelines for the management of patients placed on home isolation and quarantine by city health authorities.
"It has been reported to us that the majority of recent cases of COVID-19 are either asymptomatic or have very mild symptoms," she said.
"These cases usually recover with minimal intervention and may be managed at home under proper medical guidance and monitoring," Belmonte added.
Under the guidelines, all suspect, probable and confirmed COVID-19 cases, including their close contacts, will be required to isolate at home if they are asymptomatic or are exhibiting mild symptoms such as sore throat, fever, cough and colds.
COVID patients belonging to vulnerable groups or those with moderate to severe symptoms will be transferred to city-owned hospitals or HOPE Community Care Facilities.
Individuals placed on home quarantine shall be issued a home quarantine order by the Quezon City Epidemiology and Disease Surveillance Unit and automatically enrolled in the Community Case Management for COVID-19 Program.
They will receive a homecare package consisting of a homecare kit, hygiene kit, home care instructions handbook, daily monitoring and food assistance.
Non-confirmed COVID-19 patients will receive a kit containing thermometer, face masks, paracetamol, lagundi tablets and ascorbic acid, while confirmed cases will receive additional items such as alcohol, oral rehydration salts, pulse oximeter, vitamins and medicines for adults and children.
"Through these kits, our affected citizens will have one less thing to worry about. They can refocus their energies on their recovery and on making sure that the people around them are safe from the virus," said Belmonte.
The city government will monitor individuals enrolled in the program daily either through teleconsultation, the health centers and city-owned hospitals or through community visits and rounds conducted by the Barangay Health Emergency Response Teams.
Individuals who test positive but are asymptomatic or experiencing mild symptoms will be discharged after at least 10 days of isolation from the date of testing, regardless of their vaccination status. They must not exhibit symptoms for the last three days.
Close contacts who are fully vaccinated and are asymptomatic or experiencing mild symptoms are required to complete a minimum of seven days of isolation from the day of exposure, while partially vaccinated or unvaccinated contacts must complete not less than 14 days of isolation.