Metro LGUs start COVID-19 jabs for minors
October 22, 2021 | 12:00am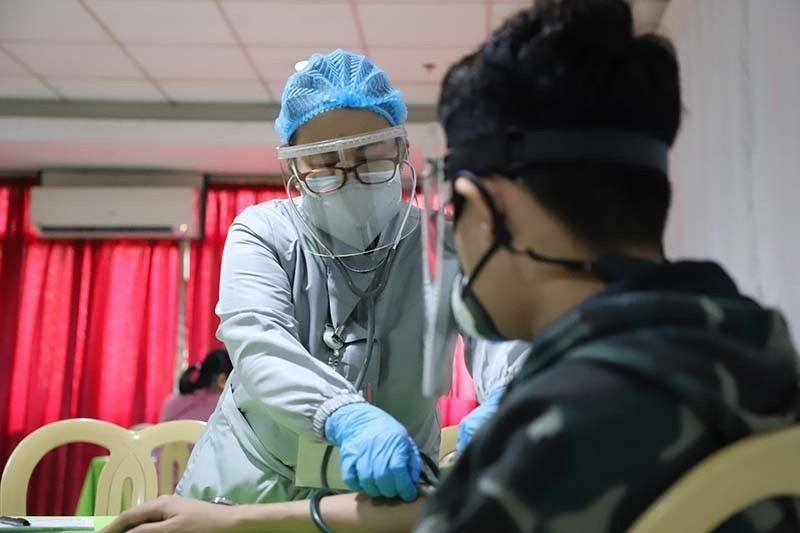 MANILA, Philippines — The Navotas government is targeting to vaccinate at least 150 minors with comorbidities aged 12 to 17 beginning today, Mayor Toby Tiangco announced yesterday.
Tiangco said the local government would administer COVID-19 jabs to minors at the Navotas City Hospital.
The vaccine recipients will receive a text message confirming their inoculation schedule, city hall said in a Facebook post.
On Tuesday, representatives from the Department of Health observed the vaccination dry run at the Navotas hospital and approved its inclusion in the list of hospitals in Metro Manila allowed to give COVID-19 shots to minors.
Tiangco said minors with underlying medical conditions, which could make them more vulnerable to complications of COVID-19, would be prioritized.
Only Pfizer and Moderna vaccines have been approved so far for the inoculation of minors.
In Quezon City, two more hospitals will start the vaccination of minors with comorbidities starting today.
The vaccination will be held at the Quezon City General Hospital until Oct. 27 and St. Luke's Medical Center until Oct. 28.
The city government yesterday started allowing eligible recipients to book their vaccination schedules.
City hall reminded parents or guardians accompanying the minors to bring a medical certificate, a document showing their relationship to the child and valid IDs of both the minor and the accompanying adult.
Earlier, Mayor Joy Belmonte said parents or guardians may register minors with comorbidities at the QCVaxEasy website or through their respective barangays.
Minors aged 12 to 17 with comorbidities are tagged under Pediatric A3 in the list of priority sectors.
Comorbidities include medical complexity, genetic conditions, neurologic conditions, metabolic/endocrine disorders, cardiovascular diseases, obesity, HIV infection, tuberculosis, chronic respiratory diseases, renal disorders, hepatobiliary diseases and those who are immunocompromised due to disease or treatment.
In Marikina, Mayor Marcelino Teodoro asked the national government to deliver the vaccine doses allotted for the inoculation today of minors in local government hospitals.
"We are appealing to the national government to deliver the supply of vaccines we can use for pediatric vaccination," Teodoro said in an interview on Teleradyo.
Over 144,000 teenagers are set to be vaccinated under the government's pediatric vaccination pilot's Phase 2 in Metro Manila today, which has been expanded to 13 local government hospitals in the region.
Metro Manila mayors have identified at least 13 hospitals where 144,131 people aged 15 to 17 can get vaccinated, including the Caloocan Medical Center, Ospital ng Parañaque and Pasay General Hospital.
The pilot run in local government hospitals will continue until Oct. 31.
Teodoro recommended the use of the Marikina sports complex for the pilot vaccination of minors.
"The number of hospitals in Marikina is limited and they're not that big," he said. – Neil Jayson Servallos