PNP: Quarantine violators in Metro Manila drop
October 21, 2021 | 12:00am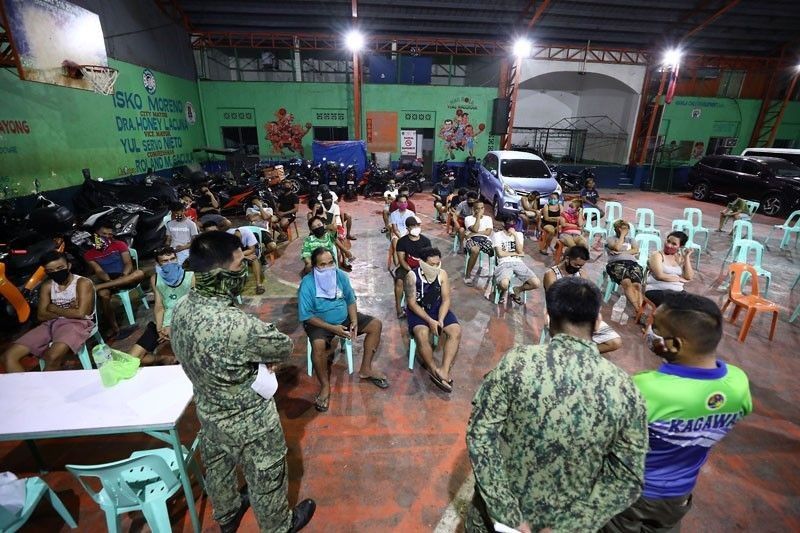 MANILA, Philippines — Despite an increase in the number of people heading outdoors following the easing of quarantine restrictions in Metro Manila, violators of COVID-19 protocols have decreased under Alert Level 3, the Philippine National Police (PNP) reported yesterday.
PNP chief Gen. Guillermo Eleazar said 9,190 quarantine violators were accosted daily in the last three days of the implementation of Alert Level 3. The figure was lower than the average 10,000 violators recorded when the National Capital Region was placed under Alert Level 4.
"The number of quarantine violators accosted by police did not increase," Eleazar said in an interview on Teleradyo.
PNP data showed that of the 36,758 people nabbed in Metro Manila since Saturday, 73 percent were accosted for not wearing face masks and for attending mass gatherings, and 26 percent for violating curfew.
The rest of the violators were persons not authorized to go outside their residence.
Eleazar said about 57 percent were reprimanded, 35 percent were issued ordinance violation tickets and eight percent were brought to police precincts.
"With the downgrading of quarantine alert levels in Metro Manila, the movement of people is less restricted, but the police will not be complacent," he said.